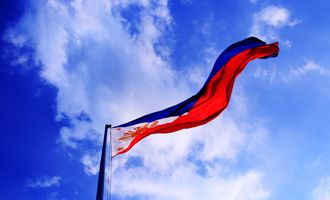 USD/PHP Firmer Despite Hawkish Philippine CB
USD/PHP continues to grind higher around its 18-year high, despite the Bangko Sentral ng Pilipinas (BSP) vowing to continue its hawkish policy adjustments.
Like most Asian currencies, the Philippine peso has fallen steadily against the US dollar this year. At the time of writing, the Dollar to Philippine peso exchange rate is 55.88. a year-to-date increase of 12 percent.
The peso's weakness comes despite the Philippine central bank moving rates aggressively higher to tame inflation. The Overnight borrowing rate currently stands at 3.25% (among the highest in Asia). Furthermore, the BSP is expected to deliver another hike of either 25 or 50 basis points at the approaching meeting.
Analysts at DBS forecast rising prices will likely mean that rates will continue to move higher in the months ahead:
"Yet-to-peak and still rising headline inflation … is likely to keep policymakers resolute in their fight to tame increasing price pressures and ensure inflation expectations are not unanchored,".
On Wednesday BSP Governor Filipe Medalla vowed the central bank is prepared to "take the necessary actions" to fight inflation.
Nonetheless the path of least resistance for USD/PHP appears to be higher. On the bright side, this should encourage remittances from the almost 2 million Filipinos who work abroad and send money to the Philippines to support family.
US Dollar to Philippine Peso Forecast
The daily chart shows USD/PHP has resumed its bullish momentum.
Currently the rate sits just below the highest point since 2004. As a result, the price is above the key moving averages. The first of which is the 50-Day Moving Average (DMA) at 52.09 (green line), which is also the immediate support. Below that, the 100-DMA at 50.34 (blue) and the 200-DMA at 50.79 (red), provide additional cover.
Considering the dollar's strength, we may soon see the peso drop to a new low against the greenback. The all-time high (ATH) for USD/PHP of 57.72 was recorded in 2004. At just 3 percent above the current level, the ATH may soon come under threat.
USD/PHP Price Chart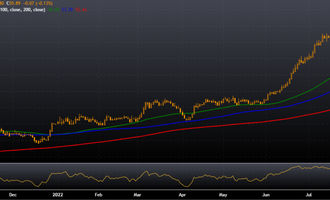 Elliot Laybourne
Elliott is a former investment banker with a 20 year career in the city of London. During this time he held senior roles at ABN Amro, Societe Generale, Marex Financial and Natixis bank, specialising in commodity derivatives and options market-making. During this time, Elliott's client list included Goldman Sachs, JP Morgan, Credit Suisse, Schroders Asset Management, and the Pennsylvania State Public School Employees Retirement System, amongst others. Today, he splits his time between Thailand and Dubai, from where he provides trading consultancy and business development services for family office and brokerage clientele.