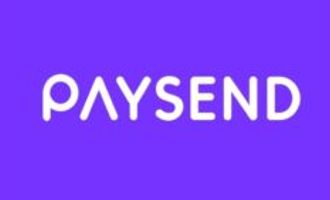 Paysend Partners With CurrencyCloud to Boost SME Remittances

Crispus Nyaga
Paysend, a leading money transfer company, announced that it will partner with CurrencyCloud to supercharge its remittances business. 
Partnership to boost its B2B business
Paysend is a well-funded London fintech startup with over 7 million users. The firm makes it easier and cheaper for people to move their money abroad. It also provides a multi-currency account, a service that was pioneered by Wise. 
In a statement, the firm said that it will partner with CurrencyCloud to boost its SME business. The partnership will see Paysend use CurrencyCloud's well-established payment infrastructure to process funds abroad. 
The partnership is part of the recently launched Paysend Business product that removes the complexities of sending funds abroad. Users will have a complete suite of products to simplify the process. In a statement, the head of Paysend Business said:
"Businesses are looking for a one-stop solution that meets all their domestic and international payment requirements efficiently and securely. With the benefit of access to a full range of multi-currency accounts, businesses working with Paysend can scale their international operations quickly and securely." 
Competitive industry
Paysend has successfully ventured into a relatively competitive industry where firms like Wise and WorldRemit dominate.
Still, the company has the resources to gain its market share in the sector. It has already raised over $157 million from investors like Global PayTech Ventures and InfraVia Capital Partners. The most recent fundraising happened in December last year.
CurrencyCloud, on the other hand, is a company that provides its technology to companies like Revolut, Oanda, Standard Bank, Starling Bank, and MongoPay. It has raised over $160 million from investors.
Crispus Nyaga
Crispus is a financial analyst with over 9 years in the industry. He covers the stock market, forex, equities, and commodities for some of the leading brands. He is also a passionate trader who operates his family account. Crispus lives in Nairobi with his wife and son.