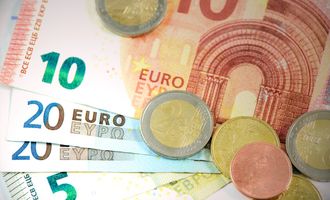 EUR/USD is at risk of a major breakdown after hawkish Powell speech

Crispus Nyaga
The EUR/USD price wavered after the latest statement by Jerome Powell at the Jackson Hole Symposium in Wyoming. It dropped to a low of 0.9968, which was lower than the intraday high of 1.0095. 
Fed to keep tightening
The EUR/USD price was a bit volatile after the latest statement by Jerome Powell. In it, he signaled that the bank will continue hiking interest rates and leave them at an elevated level for some time. He also pushed back against the idea that the bank will start lowering rates in 2023.
The Fed has been in its most aggressive periods in modern times. It has already hiked interest rates by 225 basis points and started to reduce its balance sheet using its quantitative tightening (QT) policies. His statement added that:
"Our decision at the September meeting will depend on the totality of the incoming data and the evolving outlook. The historical record cautions strongly against prematurely loosening policy."
His statement came a few hours after the US published relatively positive inflation data. Personal consumer expenditure (PCE), which is the Fed's preferred inflation figure, dropped from 6.8% to 6.3% while the core PCE fell from 4.8% to 4.6%. 
Inflation has been dropping slightly in the past two months because of the sluggish oil prices. The price of gasoline dropped below the $4 mark this week. Still, there is a likelihood that this figure will start rising as Saudi Arabia considers more supply cuts.
The EUR/USD also reacted to hopes that the European economic slump will not be as worse as expected. Countries like Germany and France are expected to avoid gas rationing later this year. 
With prices rising many people and companies have voluntarily slashed their gas consumption, which has helped to boost the amount of gas in storage.
EUR/USD outlook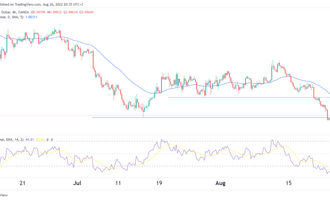 The euro remains under so much pressure now that it has moved below parity level and the Fed has hinted that it will continue hiking rates. On the four-hour chart, the pair has moved slightly below the 25-day and 50-day moving averages while the Relative Strength Index (RSI) has moved slightly below the neutral point. 
Therefore, the pair will likely have a bearish breakout soon. If this happens, the pair will likely drop below the support at 0.9900.
Crispus Nyaga
Crispus is a financial analyst with over 9 years in the industry. He covers the stock market, forex, equities, and commodities for some of the leading brands. He is also a passionate trader who operates his family account. Crispus lives in Nairobi with his wife and son.