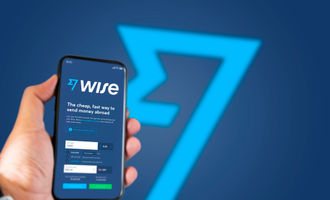 Wise receives a $360k fine in UAE for its AML deficiencies

Crispus Nyaga
Wise, the fast-growing London-listed money transfer company, received a fine by the United Arab Emirates regulators. 
Money laundering claims
Wise is a leading money transfer company that went public in 2021. The company has over 5 million customers from around the world.
In a statement, the Financial Services Regulatory Authority of Abu Dhabi Global Market, fined the company $360,000. The agency accused Wise Nuqud for its failure in anti-money laundering processes. Wise Nuqud is a wholly-owned subsidiary of Wise.
For example, it accused the firm of not carrying out enough due diligence on high-risk customers. In some instances, the regulator said that the company had created relationships with some of these people. The statement said:
"The FSRA is committed to ensuring that all regulated entities maintain high standards to address money laundering risks and, where appropriate, the FSRA will take strong action to ensure firms comply fully with the anti-money laundering requirements in ADGM," 
The company was also accused of failing to obtain approval from senior managers to establish business relationships with these customers. According to the Financial Times, the fine was reduced by 20% since the company did not dispute the claims. It also collaborated with the regulator.
Wise facing more challenges
Wise, formerly known as Transferwise, is facing numerous challenges. For example, its business has seen significant competition from the likes of Paysend and Worldremit. As a result, its recent results showed that the company's growth was slowing. 
At the same time, HM Revenue and Customs is investigating the company's founder and CEO for deliberately defaulting on tax payments. Therefore, the fine by Abu Dhabi's regulator could also push more regulators to investigate the company.
These challenges have pushed Wise share price down by 50% from when it went public in 2021. This performance is in line with that of other fintech companies.
Crispus Nyaga
Crispus is a financial analyst with over 9 years in the industry. He covers the stock market, forex, equities, and commodities for some of the leading brands. He is also a passionate trader who operates his family account. Crispus lives in Nairobi with his wife and son.