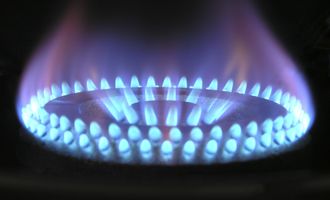 GBP/USD: Will Gas Prices Break the British Pound?
GBP/USD is trading at a new two-year low on Thursday, over mounting concerns about the UK's impending energy crisis.
The British pound is approaching historic lows against the US dollar. As it stands, sterling is just 1.5% above the lowest level against the dollar since the 1980s. While some of the decline is down to USD strength, it's the pound's weakness driving driving the fall.
The British economy is struggling under the burden of ever-increasing energy bills. The embargo of Russian oil and gas in response to its invasion of Ukraine is sending energy prices through the roof across Europe. Household expenses have exploded in recent months, fueling concerns that the UK faces a cost of living crisis akin to the late 1970's.
So what does this mean for GBP/USD? In simple terms: Nothing good.
The last time inflation was this high in the UK was 1979. Similarly, high oil prices were behind the rise in inflation, which lead to a severe recession. In response, the Bank of England (BOE) raised rates to 17.00%. Despite this, the pound went into freefall against the dollar, with GBP/USD eventually reaching a multi-decade low of 1.0545 in 1985.
The question is, could the pound to dollar exchange rate see a similar move in the months ahead?
Is Pound to Dollar Parity Possible?
A question I hear a lot is "will the dollar reach parity with the pound?" Of course, it's hard to say for sure. But considering the GBP/USD has fallen 15.00% this year, awe certainly can't rule out another 15% drop.
Looking at the monthly chart, we see the pound is well supported around 1.1400 (pandemic low), just below the current price of 1.1603. Below, that there's nothing of note until 105.45 (1985 low). Taking into account the dire economic outlook in the UK, a trip back in time looks likely. And who knows, if GBP/USD falls to hold 1985 levels, we could even see one pound equal one dollar.
GBP/USD Price Chart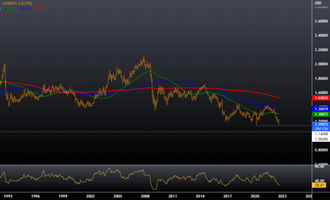 Elliot Laybourne
Elliott is a former investment banker with a 20 year career in the city of London. During this time he held senior roles at ABN Amro, Societe Generale, Marex Financial and Natixis bank, specialising in commodity derivatives and options market-making. During this time, Elliott's client list included Goldman Sachs, JP Morgan, Credit Suisse, Schroders Asset Management, and the Pennsylvania State Public School Employees Retirement System, amongst others. Today, he splits his time between Thailand and Dubai, from where he provides trading consultancy and business development services for family office and brokerage clientele.