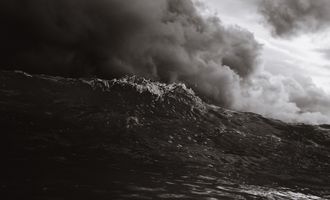 USD/KRW up as Korea Braces for Super Typhoon
The USD/KRW trading pair is higher on Friday as South Korea prepares for Hinnamnor, the strongest super-typhoon in its history.
Meteorologists have warned the storm could be more powerful than Typhoon Sarah in 1959, which killed 669 people and left 780,000 homeless. The typhoon is expected to batter the south coast of Korea, including the Jeju islands and the industrial hubs of Busan and Ulsan.
Aside from the human consequences, the threat to the economy can't be underestimated. South Korea is already struggling to contain a widening trade imbalance. Earlier this week, the trade data for August showed a record $9 billion deficit.
The shortfall comes as imports outpace exports by a factor of four. Should the storm damage factory output, we could expect to see the deficit widen further still. And as we noted in yesterday's US dollar to Won update, this could trigger self-fulling death spiral. Weaker exports, widen the deficit, which weakens the won. When the won weakens, it increases the cost of Korea's energy imports. Which in turn widens the trade deficit.
While we hope the typhoon weakens before landfall, the markets are taking no chances. The won has slipped to 1,362 against the greenback, its lowest level since 2009.

Not forgetting that later today the release of the US employment data for August could lift the dollar even higher.
Countdown to FOMC
According to analysts, the Non-Farm Payroll (NFP) numbers are forecast to show the US labor force added 300k jobs in August. Should the data come in at 300k or above, a 75 basis-point rate hike at the next FOMC is almost guaranteed.
In this event, we are likely to see the dollar higher in the near-term. And considering the troubles facing South Korea, the won could take the brunt of it. Of course, there is no guarantee the NFP will come in around expectations.
Should the data disappoint, USD/KRW may soften. Though, ahead of typhoon Hinnamnor's ETA (Monday or Tuesday) we expect the won to trade on the backfoot.
USD/KRW Price Chart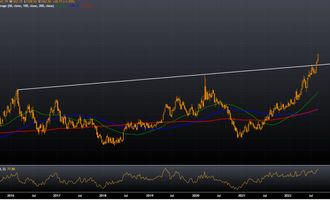 Elliot Laybourne
Elliott is a former investment banker with a 20 year career in the city of London. During this time he held senior roles at ABN Amro, Societe Generale, Marex Financial and Natixis bank, specialising in commodity derivatives and options market-making. During this time, Elliott's client list included Goldman Sachs, JP Morgan, Credit Suisse, Schroders Asset Management, and the Pennsylvania State Public School Employees Retirement System, amongst others. Today, he splits his time between Thailand and Dubai, from where he provides trading consultancy and business development services for family office and brokerage clientele.