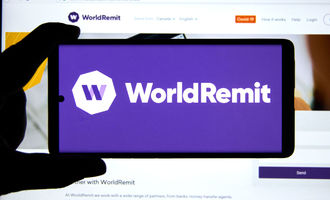 WorldRemit Partners With Zimbabwe's Hello Paisa

Crispus Nyaga
WorldRemit, the money transfer company owned by Zepz, has partnered with Hello Paisa as it seeks to gain market share in Zimbabwe. 
WorldRemit partners with Hello Paisa
The money transfer industry is one of the most competitive ones in the world. As a result, leading companies in the sector are focusing on partnerships to achieve growth. 
WorldRemit announced that it will partner with Hello Paisa, a leading company in Zimbabwe. The partnership will see cash recipients in the South African country be able to collect remittances in US dollars around the country.
As a result, Zimbabweans in diaspora are now able to send cash back home in a more convenient way. Hello Paisa has over 120 locations in the country. This partnership has seen the number of World Remit locations in the country jump to over 640. In a statement, Hello Paisa's CEO said:
"With financial inclusion and driving the costs of remittances down as cornerstones of our vision, through this partnership, we believe that we will spare Zimbabwean recipients of remittances the hassle to travel long distances to collect their remittances."
Zimbabwe is one of the biggest receivers of foreign cash in Africa. In 2021, the country received over $1.4 billion. These remittances are some of the biggest sources of foreign currency in the country. 
Zepz IPO on hold
Meanwhile, WorldRemit's parent company, Zepz, postponed its IPO as market conditions worsen. The company was set to go public in New York this year.
This decision is understandable since publicly traded fintech companies have all underperformed. For example, Wise shares have collapsed to an all-time low in the past few months. 
Other fintech stocks like Affirm and PayPal are all sharply below their all-time high. Therefore, analysts expect that the firm will go public when market conditions improve.
Crispus Nyaga
Crispus is a financial analyst with over 9 years in the industry. He covers the stock market, forex, equities, and commodities for some of the leading brands. He is also a passionate trader who operates his family account. Crispus lives in Nairobi with his wife and son.