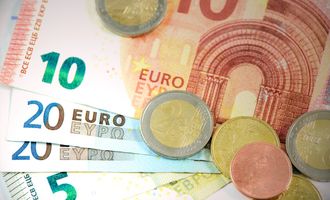 EUR/USD Set to Tumble as Russia Stops Gas Flows to Europe

Crispus Nyaga
The EUR/USD price will come under intense pressure on Monday after the decision by Russia to stop gas sales to the European Union. The pair closed at 0.9956 on Friday after the US published mild non-farm payrolls data. 
European Union under pressure
The European Union is facing one of its worst economic crisis on record. Last week, data by Eurostat revealed that the bloc's inflation surged to the highest level on record in August. In the same week, Europe continued putting more pressure on Russia for its invasion of Ukraine.
EU members decided to limit the movement of Russians to European countries. At the same time, the bloc announced that it will collaborate with the US on putting a price cap on Russian oil. 
Russia then striked back during the weekend as it announced an indefinite closure of Nord stream 1 pipeline. As always, Russia blamed the situation on sanctions placed by Western countries. The goal is to squeeze the bloc by triggering a recession and significantly high inflation. At the end, Russia hopes that some EU members will start rebelling.
The next key catalyst for the EUR/USD will be the upcoming interest rate decision by the European Central Bank (ECB). Like other banks, the ECB is at crossroads. For one, the bank needs to keep hiking interest rates in a bid to fight inflation. But since this inflation has been caused by supply-side factors, there are concerns about how high the bank can hike.
Analysts expect that the ECB will hike interest rates by 50 basis points for the second straight meeting. It will also hint that it will keep hiking rates in the final meeting of the year. Most importantly, the bank will warn about a major recession in the bloc. 
For example, many European companies have started reducing their output as the cost of doing business rises. This was revealed in last week's manufacturing PMI data by S&P Global.
EUR/USD forecast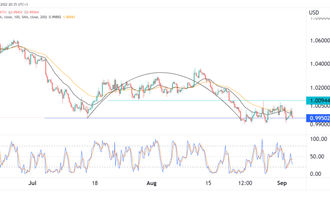 The EUR to USD exchange rate has been in a bearish trend in the past few months. As a result, it has formed an inverted cup and shoulders pattern. It has also moved below the 25-day and 50-day moving averages. Therefore, the pair will likely continue falling as sellers target the next key support level at 0.9800. Learn more about how to send money to money from the USA to Germany here.
Crispus Nyaga
Crispus is a financial analyst with over 9 years in the industry. He covers the stock market, forex, equities, and commodities for some of the leading brands. He is also a passionate trader who operates his family account. Crispus lives in Nairobi with his wife and son.