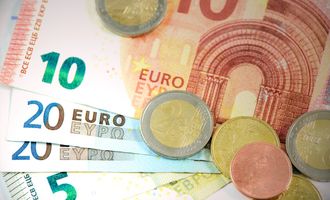 EUR/HUF Close to Breakdown as Forint Surges
EUR/HUF has extended the decline in September to 4.5% after Hungary's central Bank raised interest rates to an 18-year high of 11.75%.
The Monetary Council of the Hungary National Bank (MNB) raised the base rate by 1000 basis-points last week as it continues its tough stance on inflation. The Consumer Price Index (CPI) rose to an 15,6% in August, with some some inputs topping 20% — the highest in 26 years.
Despite inflation hitting historic highs, more pain is likely when the government removes energy price caps next week. The expected increase in gas and electricity bills will heap more stress on a population already facing a 30% rise in food prices. The Central Statistics Office (KSH) warned that removing price caps will lead to higher inflation. Therefore, the Central Bank could be forced to hike rates even higher in the months ahead, unless of course, EUR/HUF continues to decline.
The strength of the Hungarian Forint against the Euro could help lower inflation. Especially considering that 76% of the country's' imports arrive from the from European Union. Although, to notch up more gains, the Forint must overcome a significant technical hurdle.
Euro to Hungarian Forint Forecast
The daily price chart shows EUR/HUF has broken out of a 7-month uptrend. However, the 100-Day Moving Average (DMA) at 395.95 (blue line) has put the brakes on the Forint's rally for now. Subsequently, the rate could go either way from here.
If EUR/HUF decisively pushes below 395.95, we should expect to see follow-through selling. In this event, the long-term 200-DMA at 381.38 (red) could come into play. However, a daily close above the former trend support at 397.50 would indicate a false breakout. Here, an extension towards the 50-DMA at 402.15 (green) is probable.
Considering EUR/HUF is sandwiched between strong support and resistance, the near-term outlook is undecided. Subsequently, traders are likely to remain on the sidelines until a clear direction emerges.
EUR/HUF Price Chart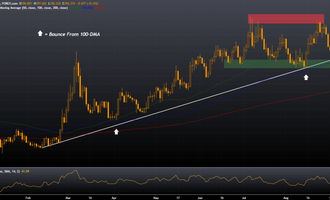 Elliot Laybourne
Elliott is a former investment banker with a 20 year career in the city of London. During this time he held senior roles at ABN Amro, Societe Generale, Marex Financial and Natixis bank, specialising in commodity derivatives and options market-making. During this time, Elliott's client list included Goldman Sachs, JP Morgan, Credit Suisse, Schroders Asset Management, and the Pennsylvania State Public School Employees Retirement System, amongst others. Today, he splits his time between Thailand and Dubai, from where he provides trading consultancy and business development services for family office and brokerage clientele.