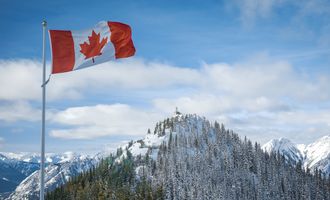 USD/CAD Forecast as Canada Unemployment Rate Spikes

Crispus Nyaga
The USD/CAD exchange rate rebounded on Friday after Canada published weak jobs numbers. The pair jumped from the intraday low of 1.2987 to a high of 1.3040. This price is nonetheless lower than this week's high of 1.3200.
Canada jobs data
The Canadian labour market is in trouble. According to the Canadian statistics agency, the economy lost over 39.7k jobs in August after it shed another 30.6k jobs in July. The country has lost jobs in the past three consecutive months. This decline was mostly because of a sharp decline of full employment in the country.
Worse, the unemployment rate made one of the biggest jumps in months. The unemployment rate jumped from 4.9% in July to 5.4% in August. 
In contrast, the US economy is doing substantially well. Data published last week revealed that the economy added over 315k jobs in August after it added more than 528k in the previous month. The American unemployment rate stands at 3.7%.
These numbers came two days after the Bank of Canada delivered its interest rate decision. The bank decided to hike interest rates by 0.75% after it added 100 basis points in the previous month. This means that Canada has the highest interest rates in the developed world. 
Therefore, analysts believe that the Bank of Canada will slow down its hiking cycle as the labor market worsens.
USD/CAD forecast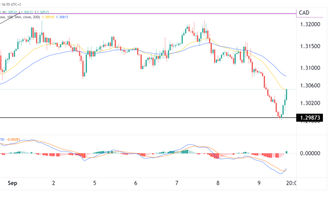 The hourly chart shows that the USD to CAD pair was in a strong sell-off ahead of Canada jobs data. It then formed a morning star pattern followed by a sharp rally. It is now attempting to move above the 25-period and 50-period moving averages. The MACD lines have also made a bullish crossover pattern.
Therefore, there is a likelihood that the pair will continue rising as bulls target the next key resistance level at 1.3100. 
Crispus Nyaga
Crispus is a financial analyst with over 9 years in the industry. He covers the stock market, forex, equities, and commodities for some of the leading brands. He is also a passionate trader who operates his family account. Crispus lives in Nairobi with his wife and son.