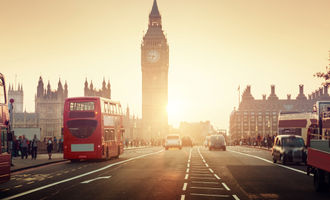 GBP/USD Forecast: Vulnerable Ahead of UK Retail Sales Data

Crispus Nyaga
The GBP/USD exchange rate is hovering near its lowest level since 1985 as investors waited for the upcoming UK retail sales data. It dropped to a low of 1.1495 after the US released relatively strong retail sales and industrial production data.
UK retail sales data ahead
The British pound has been in the spotlight this week as the market reflects on important economic data from the UK. On Tuesday, data by the Office of National Statistics (ONS) showed that the country's unemployment remained steady in July as the unemployment stayed at 3.4%.
Additional data that came out on Wednesday revealed that the country's inflation dropped slightly in August as the cost of fuel dropped. The headline inflation fell to 9.6% while core inflation, which excludes the volatile food and energy prices rose from 6.2% to 6.3%.
Still, analysts believe that inflation is much more than what official figures suggest because they include the stimulus that the government is providing. Without it, analysts expect that inflation will soar to more than 20% in 2023.
The next key catalyst for the GBP/USD exchange rate will be the upcoming UK retail sales data that are scheduled for Friday. With inflation at an elevated level, analysts believe that the headline retail sales dropped by 4.2% on a year-on-year basis while core inflation slipped by 3.4% in the same period. These numbers will come a few days before the Bank of England starts its two-day meeting. 
The GBP/USD pair also reacted to the latest US retail sales data. According to the Commerce Department, sales remained vibrant in August as gasoline prices eased. The overall sales rose by 9.1% in August while core sales dropped slightly by 0.3% during the month. 
GBP/USD forecast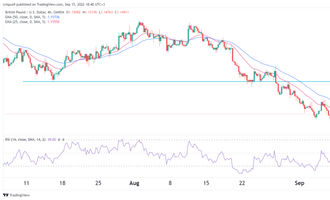 The four-hour chart shows that the GBP/USD pair has been in a strong bearish trend in the past few weeks. It has moved below the 25-day and 50-day moving averages while the Relative Strength Index (RSI) has moved below the neutral point of 50.
Therefore, there is a likelihood that the price will continue falling as sellers target the next key support level at 1.1400.
Crispus Nyaga
Crispus is a financial analyst with over 9 years in the industry. He covers the stock market, forex, equities, and commodities for some of the leading brands. He is also a passionate trader who operates his family account. Crispus lives in Nairobi with his wife and son.