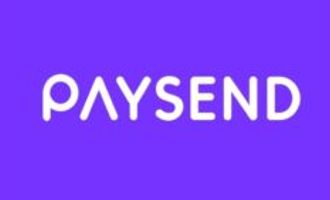 Paysend Expands its Instant Account Payments to 25 Countries

Crispus Nyaga
Paysend, a leading company in the money transfer industry, is aiming to attract more customers from around the world. In a statement this week, the company said that it was lowering its prices for money transfer services globally.
Instant Account Payments
In a statement, Paysend said that it will simplify how individual customers and businesses to send money for just $1. The limit for this service will be $100,000 while the number of accepted countries will be 25. According to the company, these payments will be received instantly.
Paysend is aiming to gain a market share in one of the biggest industries in the world. For example, data compiled by GlobalData showed that the volume of instant payments jumped to $70.4 billion in 2020. As the industry grows, the amount is expected to soar to over $200 billion.
Demand for instant payments has grown across the retail and corporate sectors. People simply want to transact at a substantially fast pace. In a statement, the head of enterprise at Paysend said:
"Whilst the demand for instant cross-border payments is clear, legacy cross-border payment services are still hampered by long-standing challenges of the correspondent bank model. Cross-border payments are costly due to high fees charged by banks throughout the payment chain and expensive FX rates applied on currency conversions."
Paysend solves these challenges using its Instant Account service, which charges $1 for all transactions up to $100k. Also, unlike other companies that make money through currency conversion, Paysend provides a transparent FX at the time of sending.
Strong growth
Paysend, which is headquartered in London, has been in a strong growth path in the past few months. It has attracted over 7 million users from around the world. This growth was helped by the millions of dollars that the company has raised from investors. It has already raised over $157 million from investors like Global PayTech Ventires and InfraVia Capital Partners.
Still, the company is facing substantial competition from established companies like MoneyGram and Western Union. It is also competing with the new fintech companies like Wise and WorldRemit. Learn more about how to send money with Paysend.
Crispus Nyaga
Crispus is a financial analyst with over 9 years in the industry. He covers the stock market, forex, equities, and commodities for some of the leading brands. He is also a passionate trader who operates his family account. Crispus lives in Nairobi with his wife and son.