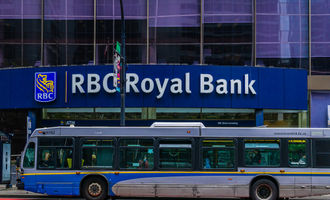 USD/CAD Outlook Ahead of Canada CPI and Fed Decision

Crispus Nyaga
The USD/CAD price surged to the highest level in years as investors focused on the substantially strong US dollar. It rose to a high of 1.3342, which was about 7% above its lowest level this year. Focus now shifts to the upcoming interest rate decision by the Federal Reserve and Canadian inflation data.
Canada Inflation data and Fed
The USD/CAD price will be in the spotlight this week mostly because of the important Canada inflation data and Fed decision.
Statistics Canada will publish the latest inflation data on Tuesday. Analysts polled by Reuters expect the data to show that the headline consumer inflation eased slightly in August of this year. Precisely, they expect that the headline CPI dropped from 0.1% in July to -0.1% in August. On a year-on-year basis, the CPI is expected to have dropped from 7.6% to 7.3%.
Excluding the volatile food and energy prices, analysts expect that inflation remained at 5.5% in August. All these numbers are significantly higher than the Bank of Canada's target of 2.0%. Therefore, there is a likelihood that the bank will continue hiking rates when it meets in October.
The USD/CAD price will also react to the coming interest rate decision by the Federal Reserve. Analysts expect that the Federal Reserve will continue hiking rates in a bid to fight the rising inflation. Data published last week showed that the country's inflation rose to 8.5% in August.
Therefore, the consensus is that the Fed will hike by either 0.75% or 100 basis points this week. The other important key economic data from the US and Canada. On Tuesday, the US will publish the latest housing starts and building permits data while Canada will release retail sales numbers on Friday.
USD/CAD forecast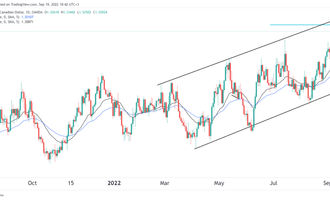 The daily chart shows that the USD/CAD price continued rising ahead of the upcoming interest rate decision by the Federal Reserve. As it rose, the pair moved above the 25-day and 50-day moving averages. 
It is also approaching the upper side of the ascending channel shown in black while the Relative Strength Index (RSI) has pointed upwards. Therefore, the pair will likely continue rising as buyers target the key resistance at 1.3400. Here's how to send money to Canada.
Crispus Nyaga
Crispus is a financial analyst with over 9 years in the industry. He covers the stock market, forex, equities, and commodities for some of the leading brands. He is also a passionate trader who operates his family account. Crispus lives in Nairobi with his wife and son.