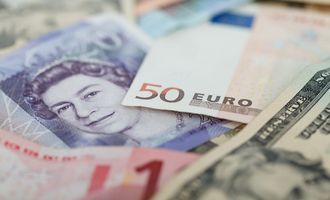 Challenger and Specialist Banks Accounted for 51% of Total Bank Lending in 2022

Elizabeth Kerr
Challenger and Specialist banks have offered more competition, greater selection, and improved customer service during the last decade. According to MoneyTransfers.com, the two types of banks have provided 51% of bank lending to small businesses in the U.K. 
The two types of banks have different lending philosophies. Challenger banks tend to focus on digital-only platforms, which can offer a more streamlined application process. Specialist banks, on the other hand, focus on specific customer segments, such as women-owned businesses or businesses in certain sectors.
Despite their different approaches, both types of banks have been able to provide small businesses with the financing they need to grow.
Commenting on the report CEO of MoneyTransfers.com said,
Challenger and specialist banks are at the forefront to ensure the small SMEs succeed. They have offered more competitive products, improved customer service, and made the application process quicker and easier. The data shows that these banks are not only lending to small businesses but also approving more applications. This is a positive sign for the U.K. economy as small businesses are the country's backbone.

Jonathan Merry, CEO of MoneyTransfers.com
Driving Economic Growth
The growth of challenger and specialist banks has been driven by several factors, including the 2008 financial crisis. The crisis led to a loss of confidence in the big banks, which created an opportunity for challenger and specialist banks to fill the void.
Another factor that has contributed to the growth of these banks is the increasing regulation of the banking sector. The introduction of the Banking Reform Act in 2013 placed strict regulations on the big banks, making it difficult for them to compete.
The growth of challenger and specialist banks is good news for small businesses in the U.K. These banks are providing much-needed financing to small businesses, which is helping to drive economic growth.
Digital Banking Will Open More Opportunities for Small Businesses
COVID-19 endeared people to online banking. It was the only available choice during the lockdown. The figures show that digital banking is expanding well and might sustain growth.
Online banking offers the most streamlined customer experience. Besides, digital banking has options for mobile loans that are useful to small businesses. Challenger and specialist banks are adopting the digital banking mode in the U.K.
The adoption ensures that small businesses enjoy the reliability of accessing funds from the comfort of their shops.
Elizabeth Kerr
Elizabeth is a financial content specialist from Manchester. Her specialities include cryptocurrency, data analysis and financial regulation.