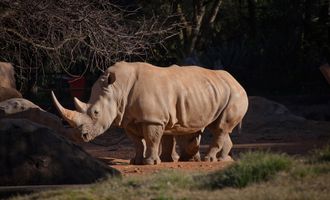 USD/ZAR Forecast Ahead of SARB and Fed Rate Decision

Crispus Nyaga
The USD/ZAR price continued rising ahead of the upcoming Fed and SARB decision and the upcoming South African inflation data. It rose to a high of 17.76, which was close to its all-time high of 17.80. It has jumped by more than 8% this year and by over 32% from the lowest point in May of last year.
South Africa inflation data 
The USD/ZAR price has been in a strong bullish trend this week as investors focus on the worsening South Africa's economy. 
The biggest challenge facing the country is that Eskom, the power monopoly, announced that it will restart outages in the country. This happened after two power plants in the country malfunctioned.
As a result, there is a likelihood that the economy will be hit since companies will have to spend more on power. This could lead to more losses and job cuts.
The next key catalyst for the USD/ZAR price will be the upcoming South African consumer inflation data scheduled for Wednesday. Analysts expect the data to show that the country's inflation remained at an elevated level in August. Precisely, they expect that the CPI rose by 7.5% from the previous 7.8%. Core inflation, which excludes the volatile food and energy prices, remained at 4.6%.  
The other key catalyst for the USD/ZAR price will be the upcoming interest rate decision by the Federal Reserve and the South African Reserve Bank (SARB). Economists expect that the Fed will continue hiking interest rates by 0.75% in its bid to fight inflation. SARB is also expected to continue hiking interest rates as well.
USD/ZAR price forecast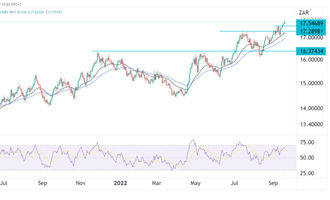 The daily chart shows that the USD/ZAR price has been in a strong bullish trend in the past few days. It has managed to move above the important resistance level at 17.28, which was the highest point on July 15.
The pair has moved above all moving averages while the Relative Strength Index (RSI) continued soaring. Therefore, the South African rand will likely continue slipping as investors target the key psychological level at 18. Learn more about how to send money to South Africa.
Crispus Nyaga
Crispus is a financial analyst with over 9 years in the industry. He covers the stock market, forex, equities, and commodities for some of the leading brands. He is also a passionate trader who operates his family account. Crispus lives in Nairobi with his wife and son.