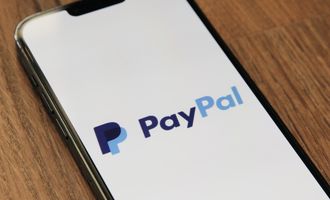 How Much Can You Send on PayPal?

Hristina Nikolovska
PayPal is undoubtedly the most popular payment processor and money transferring service in the world. It allows quick and safe transactions in over 200 countries worldwide, and most ecommerce websites accept it as a payment method. If you are a new PayPal user, or you simply haven't bothered with any of PayPal's transaction limits until now, you are in luck. 
Today's article will cover everything you need to know about PayPal's money transferring restrictions and how to get higher maximum limits if you need them, as well. To kick things off, let's separate PayPal users into three categories: users without an account, users with an unverified account, and users with a verified account.
How Much Can You Send on PayPal Without an Account
Yes, PayPal allows users to make payments without even creating an account first. To do this, you need to ask your recipient to send you a PayPal invoice or a PayPal money request to your email. This email will arrive in your inbox with a Pay Now button, which will allow you to send money through PayPal, without owning a PayPal account. 
Please note that the PayPal transfer limit for users without an account is quite low, at only $4,000. Additionally, you can make this sort of transaction only once, which means it is far from ideal for users who want to send money regularly. Therefore, if you want to make frequent transactions, it is best to create a PayPal account and enjoy the benefits of registered PayPal users.
What Is the Paypal Sending Limit for Registered Users
If you only create an account with PayPal and log in without linking any banking information, your account with PayPal is not verified. An unverified account will allow you to make more than one PayPal transaction, however, your transferring limit will remain at $4,000. 
If you want to get rid of your PayPal limits, you will need to verify your identity to PayPal. You can do this by applying and getting approved for PayPal credit or linking your bank account, credit card, or debit card with your PayPal wallet. Once your PayPal account is verified, the only limit you will need to worry about is the PayPal transaction limit which can vary between $10,000 and $60,000 on a case-by-case basis. 
In other words, the only limitation you will have is how much money you can send per single transaction without being limited by daily, weekly, monthly, or yearly limits. Please, bear in mind that the Instant Transfer service has additional limitations, which will not be lifted by verifying your account.
PayPal Instant Transfer Limit for Debit Cards and Bank Accounts
The PayPal Instant Transfer service is a neat feature that allows users to transfer money from their PayPal wallets to linked debit cards or bank accounts in under 30 minutes. However, it is subject to separate limitations other than the ones we previously discussed. 
The transaction limit for PayPal Instant Transfers to a debit card is set to $5,000. Additionally, $5,000 acts as the daily and weekly limit for Instant Transfers to a debit card as well. The monthly limit, however, is fairly higher at $15,000. On the other hand, Instant Transfers to a bank account have a higher PayPal limit of $25,000 per transaction and are not bound by any other daily, monthly, or yearly restrictions.
Unfortunately, there is no way that users can lift the Instant Transfer limits for sending money to a linked debit card, so try to make the most of Instant Transfer to your bank account.
Conclusion
In summary, there aren't too many PayPal sending limits you need to worry about once your account gets verified. If you find it troubling that PayPal asks for your banking information before it allows you to spend as much as you like, please note that this is a standard procedure for all fintech services. 
Platforms such as PayPal are regulated by federal law, which requires them to verify the identity of their users. In the end, while PayPal payment limits and account verifications may be annoying, they are in place to reduce risks and protect consumers from fraudulent activities.

Hristina Nikolovska
An internship in a digital marketing agency during her freshman year of university got Tina into content. A decade later, she's utilizing her educational background in English and knack for research to craft website content on crypto and ensure readers are fully informed. When she's not investigating the crypto market and expanding her knowledge, you'll find her randomly roaming cities and sunny coasts all over the world.