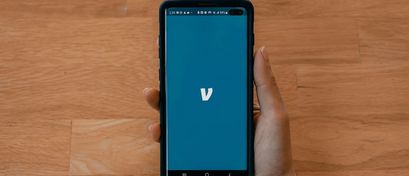 How Much Money Can You Send on Venmo?

Hristina Nikolovska
Venmo is one of the most popular money transfer and mobile payment applications of today, and there are plenty of reasons for that. It allows quick and safe transactions, has minimal fees, and adds a social media element to the traditionally boring financial apps. As with any money transferring app, there are limitations, and today's article will cover everything you need to know about Venmo's limits and how you can make the most of the service within them.
Venmo users can choose to send money from their Venmo balance, bank accounts, and credit and debit cards. No matter how they choose to send their money, the same limits apply. When you download the app for the first time, the maximum limit is quite low because users are required to verify their identity to get access to the higher limits.
How Much Money Can You Send on Venmo Without Verifying Your Identity
As a money transfer business, Venmo is regulated by federal law. The rules and regulations of this law obligate Venmo to collect certain personal information from its users to confirm their identity. When you haven't verified your identity with Venmo, you won't be able to use the app to the fullest, and the maximum you can send on Venmo, while unverified, is $299.99. 
In addition to a weekly limit of $300, there are other restrictions for unverified users as well. They can only transfer up to $999.99 to their bank accounts using Venmo, they cannot be added as managers for group accounts, and they cannot receive payments for selling goods and services, even if they have a business account.
To get rid of these low Venmo transfer limits and constraints, users can verify their identity by going to the "Me" tab and tapping on the settings icon on the top right. Then tap on "Identity Verification" and follow the prompts to finalize the process. Verifying your identity with Venmo can only be done in the Venmo app and should not take more than a few minutes to finish.
What Is the Max Amount You Can Venmo With a Verified Identity
Once you have verified your identity with Venmo, you can start using the app to send larger amounts of money, or exactly up to $60.000 per week, to be precise. However, when using a Mastercard debit card to make transactions, users are subject to an additional Venmo weekly spending limit of $6,999.99.
Moreover, there are other personal reload limits for debit cards which vary from one user to the next, so you have to check them out yourself in the Venmo Debit Card section of the Venmo app. 
In addition, users who use Venmo with their debit cards are also subject to a $400 daily Venmo limit for ATM withdrawals and over-the-counter withdrawals. The daily Venmo cashback limit is set at $400 as well.
The daily purchase limit for debit card Venmo users is $3,000.00, and it resets every day at 12:00 AM CST. 
Finally, debit card users are also subject to Venmo's daily transfer limit, which allows them to make up to 30 transactions per day. This limit also resets every day at 12:00 AM CST.
Venmo Weekly Rolling Limits
One thing you should be aware of is that Venmo has weekly rolling limits. This means that instead of resetting at a specific time, like the platform's daily limit, Venmo's weekly limit counts transactions precisely one week from the moment of their authorization. So, for example, if you make a transaction on a Friday at 8:00 PM, it will no longer count against your limit at 8:01 PM the following Friday.
Venmo Crypto Limits
Crypto users are also subject to a Venmo spending limit of $20,000 in cryptocurrency purchases per week and $50,000 in a year.
The Summary
All in all, Venmo is a great choice for sending money to friends and family as well as making small purchases online or in-store due to its convenience. Moreover, it provides plenty of neat features, like splitting a restaurant bill or a cab ride. However, Venmo's transfer limits for unverified users can be pretty restrictive, so make sure you verify your identity first if you want to make larger purchases or send big amounts of money.
Hristina Nikolovska
An internship in a digital marketing agency during her freshman year of university got Tina into content. A decade later, she's utilizing her educational background in English and knack for research to craft website content on crypto and ensure readers are fully informed. When she's not investigating the crypto market and expanding her knowledge, you'll find her randomly roaming cities and sunny coasts all over the world.