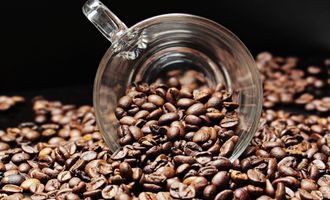 Instant Coffee Provides 100mg Of Caffeine For 50x Cheaper Than Café

Toby McInnis
For lots of us, it is hard to imagine getting through a work day without caffeine. But are we making the most financially efficient choice when it comes to getting our daily dose?
MoneyTransfers.com has analysed data from a range of caffeine products to discover exactly how much it costs to consume 100 milligrams of caffeine. The results suggest many of us want to rethink our buying habits.
– Getting your caffeine hit from Instant coffee is 50x cheaper than buying from a cafe.
– In terms of caffeine content, a medium cappuccino from Starbucks is 2x more expensive than Pepsi Max and 3x more expensive than Red Bull.
– The cheapest you can consume 100mg of caffeine is 10p – but those that hit a high street cafe could end up paying up to £5.30 for the same amount.
Coffee consumption is on the rise
Global consumption of coffee has more than doubled in the last 50 years; we drink 10 million tonnes each year. Why do we love coffee so much? Surveys suggest that the two top reasons are its taste – and to gain an extra burst of energy.
However, with the cost of living crisis in full swing, many of us are reassessing how we prioritise our spending. Reports have shown prices at Costa have hit £6.15. And our calculations found that the average consumer could end up spending £292 more on coffee this year.*
So if we really are consuming coffee for energy, the question becomes: is that a financially sensible decision?
Coffee is great for caffeine – but it depends where you get it
In order to find out, we compared the price of various products with their overall caffeine content. This allowed us to rank popular products in terms of their caffeine efficiency – revealing how much it would cost to get 100mg of caffeine from each source. 
We found that instant black coffee provided the single most cost-efficient means of consuming caffeine – costing just 10p per 100mg. But using cappuccino from Starbucks to consume 100mg of caffeine would set you back an incredible £5.30.
Other highly efficient caffeine sources were Pro Plus tablets and English breakfast tea – both of which were several times more efficient than Red Bull, another popular choice for caffeine cravers.
Jonathan Merry, CEO of MoneyTransfers.com, had this to say:
This research further demonstrates how irrational consumers can be. Many people who buy Red Bull or Starbucks coffee do so in large part for an energy boost. But this demonstrates that they could get the same energy boost elsewhere for a lot less money. Is part of the impact of these more expensive drinks psychological? Our research suggests it's likely!

Jonathan Merry, CEO of MoneyTransfers.com
*Based on data showing a 40p increase in the price of coffees in popular chains, combined with the average UK citizen's coffee consumption, which is 2 cups per day.
Toby McInnis
Toby McInnis is a writer based in London. He works with some of the fastest growing startups in the world, covering industries as diverse as finance, technology, logistics and healthcare.