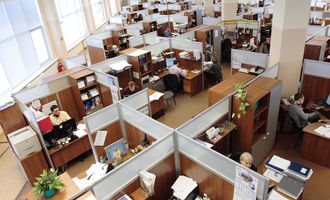 72% Of Fintech Employees in the US in 2022 Are Male

Elizabeth Kerr
Even though women have made significant strides in the workforce over the past few decades, they are still woefully underrepresented in many industries – including finance and technology. According to MoneyTransfers.com, 72% of fintech workers in the United States in 2022 are male.
Speaking on the data, Jonathan Merry, CEO of MoneyTransfers, said:
Gender inequality is still rife within the financial sector, and it is starkly apparent in the world of fintech. Women are simply not getting the opportunities they deserve in this rapidly growing industry. This is not only unfair to women who are just as capable as their male counterparts, but it also hampers innovation and economic growth. It is time for the industry to take action and address this issue head-on.

MoneyTransfers CEO, Jonathan Merry
Identification Strategy 
Fintech is one of the world's most innovative and rapidly growing industries. However, it's also one of the most male-dominated. Out of ten employees in the fintech industry in San Francisco, only three are female.
In the United Kingdom, the situation is not much better. There are twice as many male workers as female workers in the UK fintech industry. Identifying the root cause of this problem is the first step to solving it.
There are several reasons why women are not adequately represented in fintech. One is the "pipeline problem." This refers to the lack of women in the pool of qualified applicants for jobs in fintech. This is partly because women are not encouraged to pursue careers in science and technology from a young age.
The "pipeline problem" is compounded by the fact that even when women enter the workforce, they are often relegated to lower-paying positions and less likely to be promoted than their male counterparts. This is due to several factors, including gender bias and discrimination.
Addressing the Gender Gap
There are several things that can be done to solve the problem of gender inequality in fintech. One is to encourage more women to enter the industry. This can be done through initiatives such as coding camps and mentorship programs. 
Another is to create a more inclusive culture within fintech companies. This can be done by ensuring women have an equal voice in decision-making and fostering an environment where everyone is respected and valued.
Tech Talent Charter is committed to working with the UK fintech industry to increase the number of women in the workforce. And some companies, such as Starling Bank, are improving gender diversity within their organizations.
Hopefully, the fintech industry will become more diverse and inclusive with time and reach its full potential.
Elizabeth Kerr
Elizabeth is a financial content specialist from Manchester. Her specialities include cryptocurrency, data analysis and financial regulation.