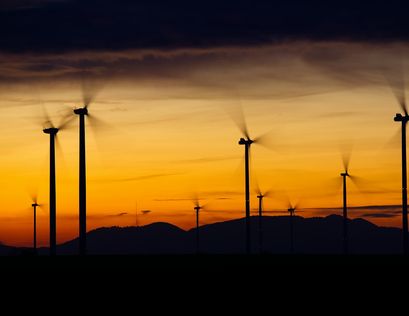 13% Of People Living in the UK Have a Missed Energy Bill Since the Beginning of the Year

Elizabeth Kerr
The UK has experienced a surge in the number of people struggling to pay their energy bills. According to MoneyTransfers.com, 13% of Britons have missed an energy bill payment since the start of 2022.
The cost-of-living crisis is continuing to rise, with inflation and interest rates increasing, as well as energy and utility bills, fuel, and grocery costs. This is having a significant impact on consumers' ability to meet their everyday expenses and bills.
Speaking on the findings, the CEO of MoneyTransfers, Jonathan Merry, said,
The rising cost of living in the UK has hit consumers hard. There are competing priorities and basic needs are topping priorities. For some, it's a choice between eating and paying the energy bill. No one should have to make that choice. The government must develop mechanisms to ease the cost of living for the citizens who find it difficult to service their bills.

Jonathan Merry, MoneyTransfers CEO
Skipping Energy Bill Is Disastrous
Skipping energy bills in the UK is simple, but the repercussions are grave. If you don't pay, your supplier can disconnect your electricity. Still, your supplier cannot disconnect you unless your bills are overdue by 28 days, and they must have attempted other payment options first. They need to contact you about the possibility of disconnecting your service and give reasonable notice.
If this happens, you will have a black mark on your credit report, which could make it harder for you to get a mortgage, loan, or even a mobile phone contract in the future.
In addition, if you're behind on payments and your electricity is disconnected, you'll have to pay a reconnection fee. And if you're on a prepayment meter, you may have to pay a more significant sum to get it reconnected.
The Russia Factor
Energy markets are already volatile due to the Ukrainian war and related sanctions from the West. The situation makes it hard to determine future price and supply stability.
The energy supply in Europe remains a mystery if Russia continues to play hardball. Most countries will ration their gas supply, increasing grid power consumption. As the law of demand states, the price of electricity will go up if the demand rises.
Liz Truss, the former UK Prime Minister, had a plan to mitigate the situation. She believed that lowering taxes would ease the burden the citizens endure.
Former Chancellor Rishi Sunak holds that the problem is beyond lowering the tax. He believes they will do as much to reduce the cost of living. Now that Sunak is Prime Minister, it will be interesting to watch how he will help restore the economy.
Elizabeth Kerr
Elizabeth is a financial content specialist from Manchester. Her specialities include cryptocurrency, data analysis and financial regulation.