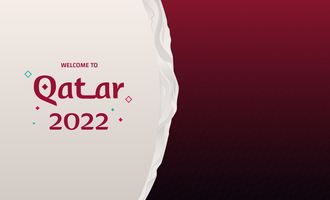 101 Migrant Workers Estimated to Have Died per Qatar World Cup 2022 Match

Yasmin Purnell
With a total of 64 games to be played during the World Cup in Qatar, MoneyTransfers.com has calculated that this equates to an average of 101 migrant deaths per match – a high cost in addition to the record-breaking $220 billion poured into the event.
This figure is assuming that the death toll for migrant workers linked to working on the World Cup stadiums remains at 6,500. The total figure per match is significantly higher than the estimate PlayFair Qatar issued in 2015, in which they predicted approximately 62 workers would die for each game played. That means the current figure is a 63% increase on the already shocking predictions placed seven years ago.
6,500 estimated migrant worker deaths
Figures from the Guardian revealed that 6,500 migrant workers have died in Qatar since the country won the right to host the 2022 World Cup 10 years ago.
The staggering figure is a stark contrast to the 37 deaths reported by the events organisation, with all but three of these listed as 'non-work related'. The 6,500 figure was revealed by the Guardian, including all workers who died during their time working on World Cup infrastructure projects.
An overwhelming number of these deaths are listed as 'natural deaths', most commonly linked to cardiac or respiratory failure. Notably, these deaths are listed with an autopsy, which are less common in Qatar, so no legitimate explanation for these deaths is truly given.
Why is the true figure so much higher than the organisation's death figure?
So why have 6,500 migrant workers died, and why is this figure so much higher than the 37 deaths the event organisation has officially confirmed?
The Guardian's groundbreaking report revealed that 6,500 migrant workers from five South Asian countries (India, Pakistan, Nepal, Bangladesh, and Sri Lanka) have died in Qatar in between 2010 -and 2020. It does state, in addition, that the total death toll linked to the World Cup is likely to be higher, as it does not include deaths from other countries such as the Philippines.
The deaths include workers who collapsed on the stadium construction site and later died off-site, workers who died in traffic accidents on their way to work, in their labour accommodation camps, suicides while working on the stadium construction and other deaths amongst workers linked with the Qatar World Cup infrastructure projects. The 37 deaths confirmed are, presumably, only referring to deaths that happened on-site.
The heat was a clear limitation when the Middle Eastern country first won the bid, prompting the tournament to be moved to November so that players and those visiting for the tournament would be in cooler weather. 
What about the workers operating year-round to build the stadiums, though? A 2019 study into the mortality rate of Nepali migrant workers in Qatar concluded that there was a strong likelihood that when a worker's death is recorded as cardiovascular problems, many of these deaths were due to serious heat stroke.
it's just not acceptable to simply attribute these deaths to 'predisposing factors'. To say 'it wasn't the heat, it wasn't the conditions, these are just unhealthy individuals' – I think that is just so wrong.

Dr Jason Lee, expert in thermal physiology
Public opinion
Despite public opinion resoundingly in favour of a boycott of the Qatar 2022 world cup (70% as reported by RunRepeat), with the vast majority of people survey agreeing the event should be held elsewhere (69%), Fifa has been notably lax in their attempts to improve conditions for the migrant workers so instrumental in creating the stadiums for make the event a possibility.
Fifa President, Gianni Infantino, claimed that workers would feel proud to be helping to construct stadiums for the tournament, adding that "Fifa is not the police of the world or responsible for everything that happens".
Workers' rights
Workers' rights in Qatar were a point of contention when Fifa first awarded the country the World Cup bid in 2010, and over the years those fears have been well-founded. Qatar uses the Kafala system of sponsorship-based employment, tying migrant workers to a specific employer who is usually responsible for their visa and legal status, meaning millions of workers are vulnerable to abuse and shocking working conditions.
It was not until 2018 that Qatar ended the requirement for an 'exit permit' for most workers, which means those affected have the right to leave the country without having to seek permission from their employer first. The year before, the Qatar government passed new legislation for domestic workers, setting up a labour-dispute committee and establishing a workers support and insurance fund.
In 2020, Qatar ended the 'No-Objection Certificate' requirement, which means that all workers should now be able to change jobs without needing permission from their current employer first. In addition, the country introduced a mandatory minimum wage of QAR 1,000 per month ($274).
However, there is still much to do. Amnesty International revealed in 2020 that employees of a design and construction company in Qatar contracted to work on Al Bayt Stadium had not been paid for up to seven months. Fifa said it was unaware of the situation, but Amnesty International states that the committee "is still failing to take human rights abuses linked to the World Cup seriously enough."
Yasmin Purnell
Yasmin Purnell is a Content Writer and Editor for Moneytransfers.com. Yasmin has a wealth of experience writing across a range of topics within the personal finance, student, and business niche. Yasmin joined the team with the one main mission to provide accessible financial, career and business information and advice for all.