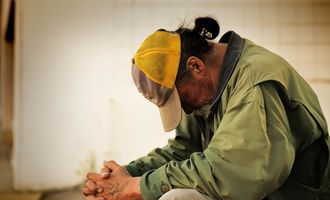 41% Of Brits Have Dipped Into Their Savings to Help Make Ends Meet

Elizabeth Kerr
The cost of living in the UK is rising faster than wages, meaning many households are finding it harder and harder to make ends meet. To help cope with their financial struggles, 41% of Brits have said they've had to dip into their savings to pay for everyday costs, such as rent/mortgage payments and utility bills. This is according to an analysis by MoneyTransfers.com.
Talking about the report, Jonathan Merry, CEO of MoneyTransfers, said:
It is important for Brits to seek out advice on how best to manage their finances, and make use of any options that may help them cope with rising costs and stagnant wages. This could include budgeting more effectively or switching energy retailers in order to get a better deal. Getting the right advice and taking the correct steps can make a huge difference if you're struggling to manage your finances. Being proactive with your money is key, as it will help you stay on top of costs and ensure that any savings set aside won't need to be used before they should be.

MoneyTransfers CEO, Jonathan Merry
Inflation Is Like Cancer That Eats the Economy
Inflation is a big concern for many Brits, and it can be challenging to keep up with the rising cost of living. One way to help people manage finances and avoid dipping into their savings is to use financial institutions and government schemes.
There are many government schemes available to help Brits with their finances. For example, the Help to Buy scheme offers interest-free loans for deposits on new homes. 
Several financial institutions offer savings accounts with competitive interest rates. So, it is worth looking around to find the best deal.
Financial Pressure Is Taking a Toll on Brits
There are many other factors contributing to the squeeze on household budgets. The government has been cutting back on benefits and services, hitting families hard. Besides, many financial institutions are charging higher fees and interest rates, making it more difficult for people to manage their finances. This has resulted in increased financial stress and anxiety for many households.
The financial pressure is also taking its toll on people's mental health. The government has come under fire for not doing enough to help people cope with the rising cost of living. However, they have announced many measures to help ease the financial pressure on households.
Still, this is not sustainable, and something should be done to address the underlying causes.
Elizabeth Kerr
Elizabeth is a financial content specialist from Manchester. Her specialities include cryptocurrency, data analysis and financial regulation.