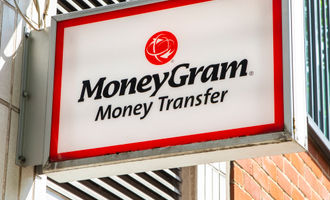 MoneyGram Reaches a Record $115M Settlement with US Regulators

Crispus Nyaga
MoneyGram, the giant money transfer company reached a $140 million settlement.
These funds will go to 40,000 victims of fraud.
MoneyGram is set to pay over $115 million to close to 40,000 victims of fraud. This follows US regulators' claims that the firm turned a blind eye to the persistent crime. The eligible recipients are those who presented their claims during the open case in 2021. Notably, the refund process comes amid the company's acquisition process that appears to be taking longer than previously anticipated.
MoneyGram's legal settlement
Technological advancements are one of the aspects that continue to shape the modern world. Interestingly, it has also become an extensive field where fraudsters live, work, and play. Notably, MoneyGram International, Inc., which is one of the leading money transfer companies worldwide, has been one of the avenues that the scammers use to receive funds from their victims.
As highlighted in the case of United States v. MoneyGram International, the scams "were committed by falsely promising victims they would receive large cash prizes, falsely offering various high-ticket items for sale over the Internet at deeply discounted prices…" among other claims.
In an attempt to regulate the money transfer industry, the Federal Trade Commission (FTC) reached a settlement with MoneyGram in 2009 requiring the payments firm to enact fraud prevention measures. However, post the settlement, FTC charged the company for turning a blind eye to the steady fraud cases via its payment network.
As a result, the action against MoneyGram by FTC and the US Department of Justice in 2018 required it to refund over $115 million to the impacted customers nationwide. The close to 40,000 victims who are eligible for the refunds are those who presented their claims during the 2021 open claims process.
Update on MoneyGram's acquisition process
The refunding process comes as the global payments company's acquisition by funds affiliated with Madison Dearborn Partners (MDP) hangs in the air. Based on an update presented in late January 2023, only one international money transmission regulatory approval is left to meet all the conditions needed for closing the deal. The Reserve Bank of India (RBI), who is the issuer of MoneyGram's MTSS license in India, is set to issue the regulatory approval.
Notably, the process is set to last longer than anticipated. Indeed, the parties have extended the End date from 14th February 2023 by three months.
Crispus Nyaga
Crispus is a financial analyst with over 9 years in the industry. He covers the stock market, forex, equities, and commodities for some of the leading brands. He is also a passionate trader who operates his family account. Crispus lives in Nairobi with his wife and son.