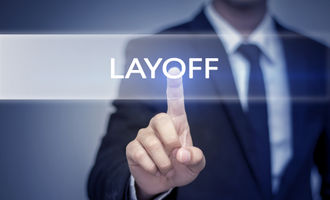 Chipper Cash joins the tech layoff wave, sacking 150 workers in 3 months

Crispus Nyaga
Chipper Cash executed its second round of layoffs just 10 weeks after the first one.
In three months, the cross-border payments firm and crypto startup has let go of 150 workers.
Chipper Cash executed its second phase of layoffs on Friday last week. The cross-border payments company let go of about a third of its staff; which accounts for 100 employees.
Interestingly, this comes only 10 weeks after it laid off around 12.5% of its workers. While the first round saw the engineering department affected the most, the firm's VP of Revenue, Stefano Pardi indicated that all sectors were impacted in the latest phase. In his LinkedIn post, he stated,
"...All areas have been impacted, from Recruiting, HR, Marketing, Pricing, Product, Analytics, UX, Research, Legal, and more."
Reasons for the aggressive layoffs
Within a span of three months, the five-year-old cross-border payments company has let go of 150 workers. It has joined the global tech companies that have had to lay off significant portions of their staff in recent months.
Chipper Cash's CEO Ham Serunjogi stated, "The last two years were a period of rapid growth and scaling for us as a business and, to reflect this, our global headcount grew by around 250 people. However, given the macroeconomic climate, we are narrowing our current focus to core markets and products - concentrating our efforts where we know we can thrive."
Indeed, the sentiment is similar across the global tech industry. During the COVID-19 lockdowns, e-commerce and the work-from-home phenomenon boosted the sector.
Besides, cross-border payments firms like Chipper Cash benefited from a surge in remittances. This is as individuals residing abroad sent more funds to support their family and friends back home. Furthermore, seeing that Chipper Cash is also a crypto startup, the popularity of digital assets also contributed to its hypergrowth.
Fast forward to 2023 and a decline in investors' confidence is largely behind the wave of layoffs in tech companies globally. The easing of cryptocurrency attractiveness, high interest rates, and concerns over a probable recession are also influential factors.
For Chipper Cash in particular, its connection to the bankrupt FTX also weighed on it in recent months. Late last year, it received $150 million as an extension of its Series C funding round; 6 months after the initial funding. Notably, FTX led this round; increasing the firm's valuation to $2 billion.
Subsequently, it became one of the top five unicorns in Africa. However, following FTX's bankruptcy, its valuation dropped to $1.25 billion.
Crispus Nyaga
Crispus is a financial analyst with over 9 years in the industry. He covers the stock market, forex, equities, and commodities for some of the leading brands. He is also a passionate trader who operates his family account. Crispus lives in Nairobi with his wife and son.