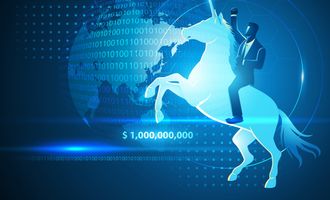 Indian fintech unicorn, Slice acquires a 5% stake in a bank

Crispus Nyaga
Slice, an indian fintech unicorn, has acquired 5% stake in North East Small Finance Bank.
The milestone comes amid the stringent guidelines by RBI that have affected the lending subsector.
Slice has acquired a 5% stake in North East Small Finance; an Indian bank situated in Guwahati. The $3.42 million investment has been seen as a significant milestone for the unicorn startup. Granted, at the moment, it is unclear how the stake acquisition will benefit the $1.55 billion valued fintech company.
Slice's stake acquisition
Slice's investment comes amid regulatory challenges from the Reserve Bank of India (RBI). The central bank's stringent guidelines have impacted most of the fintech startups within the lending subsector.
As part of its stringent rules, RBI has moved to bar the loading of prepaid cards and other non-bank PPIs (prepaid payment instruments) using credit lines. Slice and other startups like KreditBee and Jupiter have for a long time been using their PPI licenses to issue cards and load them with credit lines. Typically, these fintech companies collaborate with banks in the issuance of the cards before using a non-banking financial institution to offer customers credit lines.
North East Small Finance Bank
The majority shares in North East Small Finance Bank are owned by RGVN (North East) Microfinance Limited. As of September 2022, it has 84% of the bank's shares. The microfinance bank, which is a wholly owned subsidiary, got its in-principle banking license in 2015. It then began its operations two years later as highlighted on its website.
After recording profits of Rs 36.9 crore, Rs 12.6 crore, and RS 7 crore in 2019, 2020, and 2021 financial years respectively, it suffered losses of Rs 123 crore in the past year. Compared to 2021's revenue of Rs 332 crore, it reported Rs329 crore in 2022.
Crispus Nyaga
Crispus is a financial analyst with over 9 years in the industry. He covers the stock market, forex, equities, and commodities for some of the leading brands. He is also a passionate trader who operates his family account. Crispus lives in Nairobi with his wife and son.