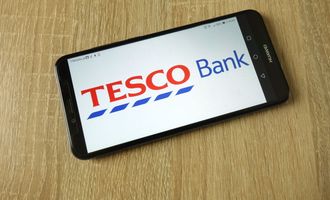 MoneyGram partners with Tesco Bank for a new cross-border payment service

Crispus Nyaga
MoneyGram, a global payment company, has launched a new online money transfer platform that will operate globally. The new platform is in partnership with Tesco Bank, a subsidiary of Tesco Holdings.
New partnership between MoneyGram and Tesco Bank
MoneyGram has partnered with Tesco Bank to launch a new online money transfer platform that will available to customers globally. The new entity will allow Tesco Bank and MoneyGram's clients to engage in online transactions and then make payments at any Tesco store via card or cash. The service seeks to eliminate in-store paperwork, reduce the processing time, and enable individuals to easily send money overseas.
The service is a continuation of the collaboration between the two companies, which has existed for more than 7 years. With the launch, the service will be available in 129 Tesco Express establishments within the United Kingdom. This figure is in addition to the 810 branches that already offer the service. In the next 18 months, a total of 1,500 Tesco Express branches will have integrated the service into their operations.
Tesco Bank is a retail bank in the UK, which offers an array of services including loans, insurance, international money transfers, and other personal account products. Its mobile and online banking services are aimed at easing the banking experience for its over 6 million customers.   
In line with its partnership with MoneyGram, Tesco Bank, through its Chief Customer Officer – Sigga Siguarardotir said, "…this enhancement to our partnership with MoneyGram lets customers send money overseas even more efficiently than before". On the same announcement, MoneyGram's Head of UK Key Partnership – Richard Meredith said, "This solution is a key milestone in our ongoing collaboration with Tesco Bank in being able to offer a seamless, digitized experience for customers".  
Digital payments: A booster in the growth of various companies
Different money transfer companies have recorded significant growth in digital payments; a trend that goes against the 20% annual decline predicted by the World Bank during the initial stages of the coronavirus pandemic.
MoneyGram is one of the companies that has seen a notable increase in digital payments. In its Q2'20 earnings report, the transactions conducted on their platform rose by 106%.
PayPal also had similar growth in the second quarter. The firm's revenue rose to $5.26 billion; a figure that exceeded analysts' expectations by $264 million. It attributed this growth to a 26% increase in transactions' revenue. Besides, the company recorded over 24.3 million new clients. TransferWise and Remitly have also recorded significant growth during the coronavirus period.    
Are you in the process of sending money to another country? At MoneyTransfers, we can help you save money by showing you the transaction costs charged by hundreds of companies.
Crispus Nyaga
Crispus is a financial analyst with over 9 years in the industry. He covers the stock market, forex, equities, and commodities for some of the leading brands. He is also a passionate trader who operates his family account. Crispus lives in Nairobi with his wife and son.