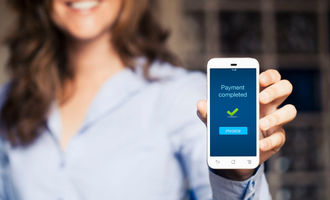 ZeePay partners with Visa to ease remittances to Ghana

Crispus Nyaga
Zeepay, a fintech company in Ghana, has partnered with Visa with the goal of easing the transfer of remittances to the country. Through this partnership, individuals in different parts of the world with be able to transfer funds directly to Visa prepaid or debit cardholders residing in Ghana.
Visa partners with Zeepay
Visa has partnered with Zeepay; a money transfers service provider that operates in Ghana and other African countries. The move will ease the process of sending remittances to this western African country. People residing in different parts of the globe can now transfer funds directly to the accounts of prepaid or debit cardholders in Ghana. The service will be available to the more than 2 million customers in Ghana who own a Visa card.
Dede Quarshie, Zeepay's Chief Commercial Officer stated that the partnership with Visa is in line with their goal to avail numerous options for individuals in Africa to receive remittances. He also noted that Zeepay has become one of the preferred entities for remittance payouts.  
On the same note, Adoma Peprah, Visa Ghana Country Manager stated, "Championing the fintech community and our partners to drive the next generation of digital payments is core to our growth strategy at Visa."
Zeepay strives to enhance financial inclusion in Ghana and the larger African continent. Since its launch in 2014, the digital payments firm has expanded to 23 African nations including Mozambique, Kenya, Malawi, Rwanda, Guinea, Uganda, and Cameroon. As of 2019, it has more than 150 million customers in Africa.
The company's money transfer services are ideal for business owners, banks, individuals, and mobile money wallets. It has a mobile money platform – INSTNTMNY, which enables cross-border payments. In fact, Zeepay plans on integrating Visa Direct into INSTNTMNY as a way of facilitating real-time global transfers.
Africa: A world of opportunity for money transfer companies
A significant number of Africans migrate to developed nations every year in search of a better life for themselves and their dependents. According to the World Bank, this number has risen from 21.6 million migrants in 2000 to 36.3 million in 2017. Subsequently, the remittances received in sub-Saharan Africa has grown from $4.8 billion in 2000 to about $48 billion in 2018.
Visa is one of the international payments firms that has taken advantage of the growth opportunities in Africa's digital payments space. For instance, in March this year, the firm partnered with Nigeria's Paga to allow the startup's customers to access Visa's global network. Besides, in December 2019, Visa partnered with MFS Africa to increase the reach of the virtual Visa card.
Other international money transfers companies that have partnered with entities in Africa include WorldRemit. The company has partnered with MTN, Safaricom, and Airtel Africa as a way of increasing its operations within the continent.
Are you in the process of sending money to another country? At MoneyTransfers, we can help you save money by showing you the transaction costs charged by hundreds of companies.
Crispus Nyaga
Crispus is a financial analyst with over 9 years in the industry. He covers the stock market, forex, equities, and commodities for some of the leading brands. He is also a passionate trader who operates his family account. Crispus lives in Nairobi with his wife and son.