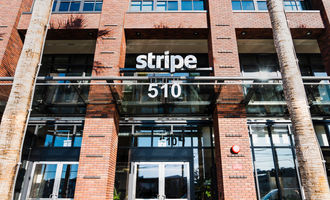 Stripe had a record 2021 as payment volume soared

Crispus Nyaga
Stripe, the giant payment processing company, had a strong 2021 as demand for its product jumped and the world economy reopened.
Record payment processing in 2021
Stripe processed over $640 billion in 2021 a sharp increase from what it handled in the previous year. The firm attributed this performance to the sharp increase in the number of businesses using the platform. It is adding an average of 1,400 new merchants every day. More than 100 companies in its ecosystem handled over $1 million per day. 
In a letter to the community, the company's founders identified four key focus. First, the firm wants to increase the rate of new business formations by lowering the cost and complexity. Further, it aims to help existing companies to adapt their business models to the internet. Third, it intends to increase cross-border commerce and lowering the cost of scaling.
Stripe expects that its business will keep growing. Besides, online spending only accounts for about 12% of global spending.
IPO shelved for now
Stripe is one of the biggest privately owned company in terms of valuation. The firm has raised over $2.2 billion from investors at a valuation of over $95 billion. As a result, many industry watchers have been waiting for the company's debut in the public market.
Stripe filed its IPO prospectus in July 2022 but the management has not commented about this recently. This is likely because the public market has been ugly for fintech companies. 
For example, shares of companies like Remitly, PayPal. Block, and Payoneer have all crashed by more than 50% from their all-time highs.
Crispus Nyaga
Crispus is a financial analyst with over 9 years in the industry. He covers the stock market, forex, equities, and commodities for some of the leading brands. He is also a passionate trader who operates his family account. Crispus lives in Nairobi with his wife and son.