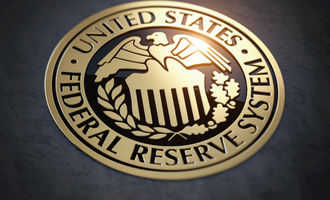 Powell Warns of Economic Pain in Efforts to Curb Inflation

Daniela Kirova
Federal Reserve Chairman Jerome Powell told Marketplace in an interview published on CNBC that more economic pain could be expected before the government can get inflation under control, which remains his top priority.
No 'soft landing' possible
He said he couldn't promise a "soft economic landing" as the US Central Bank hikes up interest rates to control price growth, which is near its historic record four decades ago.
A soft landing is, is really just getting back to 2% inflation while keeping the labor market strong. And it's quite challenging to accomplish that right now, for a couple of reasons.
He noted that it would be challenging to avoid recession with a tight labor market pushing up wages because that's what typically comes after aggressive policy tightening. He said:
It will be challenging, it won't be easy. No one here thinks that it will be easy. Nonetheless, we think there are pathways … for us to get there.
Powell enters his second term
On the same day the interview was published, the Senate confirmed him for a second term with an overwhelming majority. President Biden had submitted the nomination almost seven months ago.
His top priority in his second term is controlling inflation, which hit a record high of 8.3% per annum in April.
Another interest rate hike expected in June
Last week, the Federal Reserve approved a half percentage point interest rate increase, which had a disastrous effect on the stock and crypto market. The last increase, which was of a quarter point, was in March 2022. The Federal Open Market Committee is expected to vote another half-point increase in June and continue increasing benchmark rates until the end of 2022.
While claiming he grasps the added economic pain that higher rates may cause, Powell insists the Fed needs to act aggressively. He ends on a hopeful note:
I think the one thing we really cannot do is to fail to restore price stability, though. Nothing in the economy works, the economy doesn't work for anybody without price stability.
The Fed put off hikes as long as possible
The Fed delayed the rate increase and stopped its bond purchase program despite rising inflation, which Powell has come under some criticism for. His comments at a post-meeting news conference last week were interpreted as being against more aggressive steps, like a 75 basis point increase.