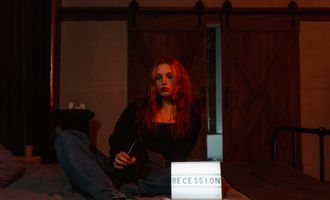 Higher Cost of Living is 'Beginning to Bite' in the UK

Daniela Kirova
Analysts have warned that the risk of a recession has risen after the UK economy shrank in March. A representative of the UK Office of National Statistics (ONS) said higher prices were "beginning to bite", with people cutting down on expenses and car trips due to high fuel costs.
Energy bills also increased in April, with the impact yet to be seen.
Two steps forward, one back
In the first quarter of the year, the economy grew by 0.8%, but it shrank by 0.1% in March as people cut back. Paul Dales, chief UK economist at Capital Economics, told the BBC:
The latest figures suggest the economy had less momentum than we thought even before the full hit from the cost of living crisis has been felt.
Bank of England: Inflation could top 10% by year's end
Last week, the Bank of England predicted that inflation could pass 10% by the end of 2022, adding that the UK faced a "sharp economic slowdown." Soaring energy, food, and fuel costs have led to prices rising at their fastest rate in three decades.
In an interview with the BBC, Darren Morgan, director of economic statistics at the ONS, said that people were already spending less with retail sales in March "well below expectations." The population is also cutting back on "non-essential items".
You can see the cost of living really beginning to bite.
According to the ONS, the services sector was the main reason the economy contracted. It is comprised of jobs in real estate, finance, and hospitality and makes up the biggest part of the UK economy. The motor industry performed the worst in the sector.
A survey by the ONS of 40,000 businesses showed more than 50% reported an increase in the price of wholesale goods and materials, but fewer than half reflected this in their prices. Mr. Morgan said:
They are absorbing those rises and you do have to question how sustainable that is on an ongoing basis.
Chancellor threatens energy firms with windfall tax
Chancellor Rishi Sunak threatened to levy a one-time windfall tax on energy companies unless they make sufficient investments in new projects. He did not comment whether a recession was likely in the next few months, but did draw a connection between the war in Ukraine and inflationary pressure on the global economy.
Suren Thiru, head of economics at the British Chambers of Commerce (BCC), described economic deceleration as "alarming". The BCC called for an emergency budget to give firms "the breathing space they need to raise productivity and strengthen the economy, including reversing the recently introduced National Insurance increase until at least the next financial year".