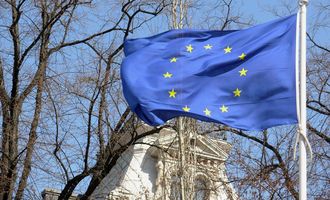 G7 Warns of Global Hunger Crisis as Neutral Nations Cut Supplies

Daniela Kirova
The EU and US are looking for ways to improve food supply chains after India and other nations restricted exports, EU trade chief Valdis Dombrovskis told CNBC. G7 foreign ministers warned the war in Ukraine was exacerbating global hunger and could culminate in a crisis.
Ukraine cannot export grains, vegetable oil, and fertilizer. The war is also preventing a normal planting season and destroying crop fields.
India banned wheat sales
The global community is becoming increasingly reliant on other countries for these products. Some of these countries have moved to limit export as a result. For instance, India announced a ban on wheat sales on Saturday "to manage the overall food security of the country."
Valdis Dombrovskis commented:
That's something which is very much of concern. We agreed with the United States to cooperate and coordinate our approaches in this area, because … as a response to Russia's aggression against Ukraine and a corresponding increase in food prices and concerns about food security, countries are starting to take export restrictive measures. And we think that this is a tendency which can only actually aggravate the problem.
Export limits will hike up commodity prices and food prices. Today, the US and the EU are holding talks in France for their joint Trade and Technological Council (TTC). The TTC is working to find and incorporate solutions for current geopolitical issues. They are dealing with the problem of supply chain disruption after Russia invaded Ukraine.
EU competition chief Margrethe Vestager told CNBC Sunday she never imagined the TTC would be discussing sanctions against Russia. She said:
I didn't foresee this coming. I thought the TTC would be much more focusing on all the other issues … like, for instance, how to coordinate in standard setting organizations, how to make sure that we can create a coalition for people to be elected in organizations, how to work on the supply chains. I think with the geopolitics that we have ahead of us that we're in now, you know, if we hadn't had the TTC, we'd have had to invent it.
The war revived the transatlantic bond
Vestager, once dubbed Europe's tax lady by former US President Donald Trump, has frequently attracted criticism for going after high-tech corporations. Now, she recognizes a major shift in the relationship between the US and the EU. She says she definitely thinks Russia's invasion of Ukraine has breathed life into the transatlantic bond, adding:
It has made it abundantly clear that like-minded [nations] must come together.