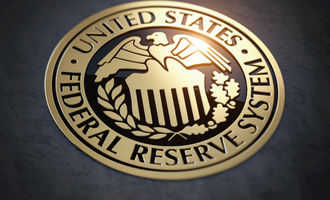 10-year Treasury Yield Climbs 4 Basis Points

Daniela Kirova
The yield on the benchmark 10-year Treasury note rose today as investors watch for monetary policy clues and await a new set of economic data, CNBC reported.
The yield on the 30-year Treasury bond increased by 4 basis points to 3.1317%, while that on the 10-year one traded up 4 basis points to 2.92. One point equals 0.01%. Yields move inversely to prices.
Ex-Fed chair attacks Reserve policy
Recently, former Federal Reserve Chair Ben Bernanke said the Reserve had made a mistake in failing to deal with inflation on time, letting it become the worst episode in US financial history in almost 40 years. He told Andrew Ross Sorkin in an interview on CNBC's "Squawk Box" show on Monday that while he understood why the central bank postponed its inflation response, it was a mistake.
Bernanke helmed unprecedented monetary policy expansion while guiding the US central bank through the financial crisis that started in 2008.
Powell to speak at Future of Everything Festival today
Current central bank chair Jerome Powell will speak at the Future of Everything Festival at around 2 p.m. ET today. The festival was organized by The Wall Street Journal. It will be monitored by market participants today, who will also observe a series of Fed speeches. The Fed presidents of St. Louis, Philadelphia, Minneapolis, Chicago, and Cleveland will all speak at separate events.
Retail sales data released shortly
April's retail sales data will be released at 8:30 a.m. ET today. Industrial capacity data and production figures will follow less than an hour later.
The National Association of Home Builders survey for May and Business inventories for March will both be published slightly later. Also today, the U.S. Treasury will auction 52-week bills worth $34 billion in total.