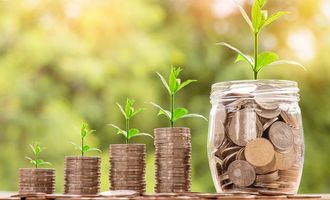 US Enters Broad Asian Partnership to Combat Inflation

Daniela Kirova
In a move to build a counterbalance to China within Asia and raise its economic profile, the United States introduced the Indo-Pacific Economic Framework (IPEF) with Asian partners including Japan, Australia, and South Korea, CNBC reported.
The broad plan is aimed at assisting the US in expanding "economic leadership" in the Indo-Pacific region. The IPEF wants to set international rules on supply chains, the digital economy, worker regulations, and supply chains.
Tackling inflation is a priority
US President Joe Biden has said combating inflation is a priority. The IPEF is designed to reduce costs by enhancing the long-term resilience of supply chains.
Becoming more competitive
The US wants to become more competitive in Asia's economic realm despite avoiding trade deals. China retains its dominance there although US allies South Korea and Japan boast big economies and India's economy is constantly growing.
Ali Wyne, a senior analyst with Eurasia Group's Global Macro practice, told CNBC in an interview that the US needed to "enhance its economic competitiveness in the region." He added:
Even those countries that have significant and growing apprehensions about China's foreign policy and strategic objectives appreciate that they cannot meaningfully decouple from its economy over the short term, so the Biden administration will work to gain maximal traction for the Indo-Pacific Economic Framework.
China retaliates
Global Times, a Chinese state-controlled medium source, wrote on Saturday:
The main goal of Biden's trip to South Korea and Japan is trying to form a new political posturing against China, by establishing an alliance around Washington in the Asia-Pacific region.
US officials have denied the IPEF is a closed group and have taken measures to avoid mentioning China in discussions about it.
A difficult path
Yuki Tatsumi, senior fellow at Stimson Center in Washington DC, told CNBC on Monday the organization would be a "hard sell." In her opinion, it is not unlike the Trans Pacific Partnership, which countries in the geographic region struggled to become eligible for. The US withdrew from it when Donald Trump was President.
Regardless of whatever new policy initiatives come out of Washington, the strategic competition between U.S. and China is going to intensify.
She added that IPEF would exacerbate the tendency and that the US had sharpened its approach to China under the administrations of Barack Obama and Donald Trump.