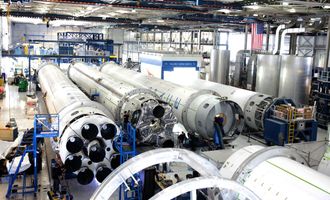 Soros: Europe Has Leverage Against Putin

Daniela Kirova
Europe has leverage against Russian President Vladimir Putin, whose bargaining position is "not as strong as he pretends", wrote billionaire investor and philanthropist George Soros in a letter to Italian Prime Minister Mario Draghi on Monday.
Putin is 'blackmailing Europe'
Soros wrote that Putin was "obviously blackmailing Europe" by withholding gas supply or threatening to do so. He stated in the letter, quoted by CNBC:
That's what he did last season. He put gas in storage rather than supplying gas to Europe. This created a shortage, raised prices and earned him a lot of money, but his bargaining position is not as strong as he pretends.
Gas supplies cut to Poland, Finland, Bulgaria
Russia cut gas supplies to Poland and Bulgaria a few weeks ago. More recently, they also cut supplies to Finland. All three countries refused to pay for gas in rubles. The most recent act was provoked by Helsinki's announcement of intentions to join NATO. A similar announcement from Ukraine also inspired the Russian invasion of the neighboring country.
Putin's request to "unfriendly" nations to pay for Russian gas in rubles supports his country's currency.
How should the EU react?
The EU receives just under half of its supply of natural gas from Russia, which makes it hard for the 27-member alliance to simply stop buying it. According to Soros, the dependence works both ways – the Kremlin needs the gas revenue to support the Russian economy. Soros wrote:
It is estimated that Russian storage capacity will be full by July. Europe is his only market. If he doesn't supply Europe, he must shut down the wells in Siberia from where the gas comes. Some 12,000 wells are involved. It takes time to shut them down and once they are shut down, they are difficult to reopen because of the age of the equipment.
Urgent preparations needed
Soros added that Europe had to take urgent measures before using its leverage because the pain of a sudden cut would be very hard to bear politically.
Energy Aspects associate Leon Izbicki told CNBC in an email that Russia's gas storage was almost full:
Russia went into last winter with record high stocks of around 72.6 billion cubic meters and aims for an even higher underground storage target for winter 2022 of 72.7 billion cubic meters. While we do not have visibility on Russian underground storage, it seems plausible that Russia could reach this target this summer already.
He added that Russia has no one else to sell the surplus to. They can't just divert supplies to Asia because there's no pipeline infrastructure. The country also has no flexibility in its gas storage options.
Russia is already selling less gas to Europe due to international sanctions and the cuts to Bulgaria, Poland, and Finland.
Europe scrambles for alternative supply
Ever since the war in Ukraine began, Europe has been hastily seeking an alternative to Russian gas. In March, the US and the EU signed an agreement to make sure the region would receive at least another 15 billion cubic meters of liquefied natural gas (LNG) in 2022.