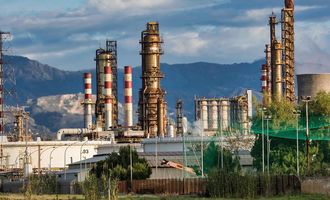 EU Leaders Agree to ban 90% of Russian Crude, oil Jumps

Daniela Kirova
Late Monday, EU leaders reached an agreement to ban 90% of Russian crude oil by the end of 2022. July futures went up to $119.39 in Asian hours today. For August, US crude gained 3.83%, while Brent added 2.16% to $120 per barrel, CNBC reported.
Hungary held up talks
Initially, Hungary and its pro-Russian leader Viktor Orban held up talks, leading to a deadlock that the agreement resolved.
Temporary exception for pipeline-delivered oil
According to European Council (EC) President Charles Michel, the decision will hit 75% of Russian oil imports at once. Today, the EC issued the following statement: 
The European Council agrees that the sixth package of sanctions against Russia will cover crude oil, as well as petroleum products, delivered from Russia into Member States, with a temporary exception for crude oil delivered by pipeline.
In a press conference, European Commission President Ursula von der Leyen said:
We have agreed that the Council will revert to the topic as soon as possible in one way or the other. So this is a topic where we will come back to and where we will still have to work on, but this is a big step forward, what we did today.
She added that the reason for the temporary exemption was so Slovakia, Hungary, and the Czech Republic would retain access to the pipeline's southern leg. They have no alternative supply.
Extra pressure on an already tight market
The oil market, which Russia holds an overwhelming share of, is already under pressure, which the ban could exacerbate. Energy prices have skyrocketed this year, causing high inflation in many countries.
Avtar Sandu, senior manager of commodities at Philip Nova trading platform, wrote in a note to CNBC:
A further ban on Russian crude delivered by shipments will tighten already strained supply amid rising demand due to onset of driving season in [the] United States.  
He added that OPEC+ wasn't going to be very helpful, staying true to its original plan of an increase of just 432,000 barrels a day for July. Bank of Australia energy commodities director Vivek Dhar wrote:
While pipeline imports were not included in this agreement, an embargo on seaborne oil imports is still significant, accounting for around two thirds of the EU's oil imports from Russia.