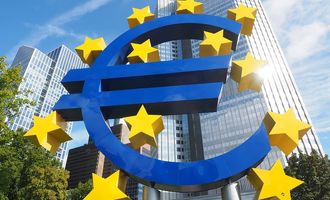 Bloomberg: CBDC Risk Being a Costly Waste of Time

Daniela Kirova
Central-bank-issued digital currencies (CBDC) might become a costly waste of time according to experts with the Center for European Reform (CER), Bloomberg wrote. The think tank, which is based in London, believes Europe should turn attention to regulations instead. Policymakers should focus on making money transfers more competitive and affordable.
CBDC will do 'little' to advance national bank goals
The CER warned in a report published on Tuesday that the privacy incentives and cost benefits of a so-called CBDC probably won't be enough to motivate consumers to use it. This currency runs the risk of being a costly failure without widespread adoption according to Zach Meyers, senior research fellow, who added:
The EU shouldn't be distracted by the prospect of a digital euro — which may sound impressive and exciting, but may give Europeans few benefits they can't enjoy already.
Possible moves by the ECB
Why might CBDC be insufficient and what measures can the European Central Bank (ECB) take? Styliana Charalambous, Head of Investments & Market Research at Pure, shares her vision:
Digitalization has revolutionized money and payment systems. Central banks, which have been so far providing physical cash only, cannot ignore the digitalization of payments. Throughout history, money and payments have constantly been evolving. This is also true for the digital age. As we increasingly pay digitally and shop online, we rely less on cash. Central bank digital currencies would also reduce the risks of using digital currencies in their current form. It is reasonable to assume that the ECB will face challenges and problems creating a digital currency, and it will potentially take a long time. On the other hand, a digital euro would also increase choice and reduce costs, contributing to a level playing field in payments.
Pure is a financial tool allowing efficient investing and trading. The innovative, regulated platform combines crypto, banking, trading, and investment services. However, before getting started to invest or trade, you have to deposit funds. There are many ways to deposit funds, for example by using a credit card. On the following table we included some money transfer providers that let you deposit with a credit card:
More Cryptocurrency News