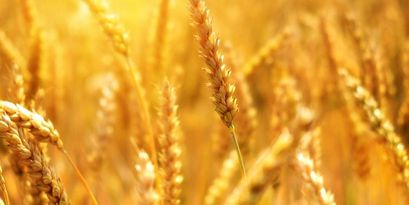 Zelenskyy Alarms Over Drastic Global Food Shortage

Daniela Kirova
During a virtual address to the top Asian defense conference, the Shangri-La Dialogue, in Singapore yesterday, Ukraine President Volodymyr Zelenskyy alarmed that the world would face a "severe food crisis" due to the war against Russia dragging on with no end in sight, CNBC reported.
Ukraine prevented from exporting essential food products
Russia and Ukraine are among the biggest producers and exporters of wheat, oils, grains, and other essential food products. Also, products such as gas prices around the world have increased a lot.
Zelenskyy told attendees that Ukraine can't export enough food because Russia has blocked Black Sea ports, keeping products from being shipped to other countries. Addressing almost 600 delegates from 40 countries, he said:
The world will face an acute and severe food crisis and famine. The crisis touches Asia, Europe and Africa. Russia has blocked the Black Sea. Prices are rising. Russia is violating international law.
Beyond the impact on Ukraine, Russia is striving to 'discard' international law according to Zelenskyy. The president added that their foe had embarked on a misleading campaign seeking to disinform. He suggested the war on Ukraine actually had nothing to do with NATO or "the intention of the West to somehow advance in Europe."
The war is about 'global issues'
In reality, Russia's war against Ukraine is not only about Europe, it is about globally important things.
'Discarding' humankind's achievements
Under the rule of Vladimir Putin, Russia is attempting to 'discard' all of humankind's historical achievements, particularly the system of international law. Zelenskyy encouraged the countries represented at the forum to 'break' Russia's ability to block marine territory and the freedom of navigation.
He alluded to a quote by Lee Kuan Yew, the founder of Singapore:
If there had been no international law, and the big fish ate the small fish and the small fish ate shrimps, we would not have existed.
Zelenskyy assured his audience that Ukraine would win the war started by Russia, addressing them from an undisclosed location in Kyiv. The passionate 20-minute address was received with lengthy applause.
The three-day conference, which centers on security, is taking place for the first time after a two-year gap because of the COVID pandemic.
More cost of living news