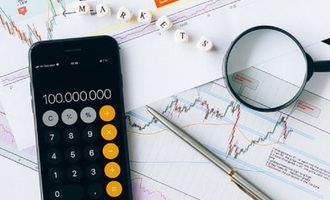 Asian Markets Drop on Unexpected US Inflation Report

Daniela Kirova
Asian markets sank this morning after a report that US inflation accelerated to 8.6% in May, up from 8.3% in April, US News reported, citing a publication by the Associated Press. Leading regional markets lost more than 2% in early trading on Monday.
Fed to keep raising rates
The report indicates to investors that the Federal Reserve will keep raising interest rates and taking other measures to decelerate the economy in an attempt to bring inflation down. Hong Kong's Hang Seng lost 3% and Tokyo's Nikkei 225 id down 2.6%. South Korea's Kospi dropped 3.18% as a strike by truckers brought worries over supply chain disruptions.
Regional trouble  
The Shanghai Composite index dropped 1%. After easing some pandemic-related restrictions, China is combating increasing outbreaks, adding to the negative sentiment. Jun Rong Yeap of IG commented:
Previous optimism surrounding China's reopening may also take a pause, as the resumption of mass-testing in Beijing and Shanghai seems to place Covid-19 risks at the forefront once again.
S&P 500 is down almost 20% this year  
Soaring prices and anticipations of anti-inflationary Fed policy sent the S&P 500 down 18.7% from its peak at the beginning of the year. At the same time, the two-year Treasury yield is at its highest level in 14 years after bond prices tumbled.
The biggest losers
Crypto, high-growth tech stocks, and other big winners of COVID's earlier days have suffered the most. Damage is widening, however. Fed-propelled record-low interest rates helped keep investment prices high, which is no longer possible.
The US central bank might even push the economy into a recession because higher interest rates make loans more expensive, dragging on investments and spending by companies and households.
Escalating concerns over fuel and food costs
Investors are concerned fuel and food costs will keep increasing no matter how aggressively the Fed acts. One reason is the war on Ukraine, which is a major international grain and wheat supplier. Also, gas prices around the world have been growing nonstop
A gallon of regular gas passed $5 on average on Saturday according to data of the AAA auto club. This compounds on a number of profit warnings from retailers that US consumers are changing or slowing their spending because of inflation. Consumer spending is the core of the US economy.
More about cost of living
Here you have a breakdown of some other relevant cost of living news: