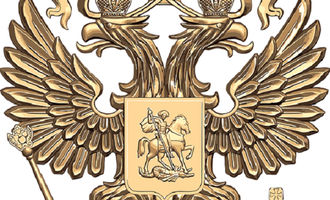 Russia Defaults on Foreign Debt, First Lapse in Over 100 Years

Daniela Kirova
Russia has defaulted on foreign debt for the first time in over a century. Last night, a grace period on two international bond payments expired. Interest on these was $100 million and the payment itself was due a month ago, CNBC wrote. Russia was unable to pay in rubles due to international sanctions, and bondholders respectively didn't get the payments.
Moscow denies claims, tries to bypass sanctions
Kremlin spokesperson Dmitry Peskov told Russian media this morning that non-delivery of payment "wasn't Russia's problem" as it was blocked by Euroclear due to Western sanctions. So far, Russia has found ways to pay its bondholders despite the sanctions.
However, their efforts to bypass sanctions were struck down by the US Treasury Department, which let a critical exemption expire at the end of May. Previously, it allowed Russia's central bank to pay bondholders through American and other banks in dollars on a case-by-case basis.
What are Russia's options?
Anton Siluanov, Russia's Finance Minister, hinted at alternatives earlier this month. While Russia did send the $100 million in rubles to its domestic settlement house, these bonds might be subject to restrictions on conversion abroad.
Despite being able and willing to pay, it seems Russia cannot do so. Today, Reuters reported some Taiwanese holders of Russian euro bonds hadn't been paid. Interest on the bonds was also due on May 27.
Another $2b is due this year
Russia must pay another $2 billion before the end of the year, though according to the contracts, they can pay some of the bonds issued after 2014 in numerous currencies, including rubles.
Russian euro bonds trading at default levels
According to Timothy Ash of Bluebay Asset Management, long-term maturity bonds have crashed to 25 cents on average. Before the invasion, they were trading at 130 cents. This means they are being exchanged at default levels now. Ash commented:
Indeed, Russia likely already defaulted on some ruble denominated instruments owed to foreigners in the weeks just after the invasion, albeit having pulled their ratings, the ratings agencies were not able to call this a default. But this default is important as it will impact on Russia's ratings, market access and financing costs for years to come. And important herein, given the US Treasury forced Russia into default, Russia will only be able to come out of default when the US Treasury gives bond holders the green light to negotiate terms with Russia's foreign creditors.
The expert pointed out that this process could take decades, even if the war came to an end. In this scenario, Russia will have to pay higher borrowing costs and cope with limited foreign financing. Potential non-western financing sources like China will be deterred by the default.