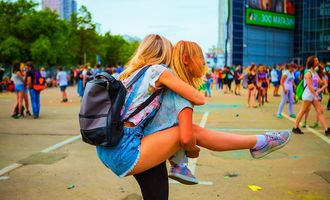 Experts: Economic Repercussions of Abortion Ban Could Be 'Disastrous'

Daniela Kirova
The US will pay a high economic cost for the federal abortion ban, economists told CNN. On Friday, the Supreme Court ruled to end the federal constitutional right to an abortion in a move widely believed to be politically and ideologically motivated.
Increased need of government support
The decision will affect economic output and the condition of the workforce, and result in a higher need for support from the state, economists say. As for the public, lack of access to abortion will increase the financial burden and lead to an even more limited ability to attain a higher education and get a better-paying job. It will also result in worse health care for women overall, who rely on clinics for preventative care.
Economic Policy Institute President Heidi Shierholz said in a statement:
This decision will cause immediate economic pain in 26 states where abortion bans are most likely and where people already face lower wages, less worker power, and limited access to health care. The fall of Roe will be an additional economic barricade."
Economics professor at Texas A&M Jason Lindo told CNN taking away a woman's right to choose when and if she gives birth has serious impacts on her economic condition and career. Treasury Secretary Janet Yellen apparently concurs, telling the Senate Banking Committee in May that limiting women's reproductive rights would have "very damaging effects on the economy." Yellen said:
Roe v. Wade and access to reproductive health care, including abortion, helped lead to increased labor force participation. It enabled many women to finish school. That increased their earning potential. It allowed women to plan and balance their families and careers.
When Texan legislators moved to ban abortion in the state last year, more than 150 economists approached the Supreme Court with an amicus brief in support of sustaining reproductive freedom so women have a fighting chance at realizing their full educational and economic potential.
Income of most women seeking abortion is below poverty line
According to data from the University of California San Francisco's prominent Turnaway Study, financial conditions are a major driver of the decision to get an abortion. Following an analysis of the data by the National Bureau of Economic Research, it emerged most seeking to terminate an unwanted pregnancy had incomes putting them well below the poverty line.