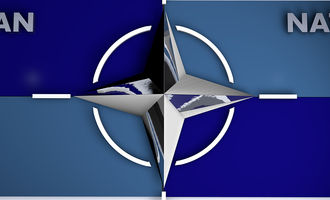 NATO Pledges Net Zero Emissions by 2050

Daniela Kirova
NATO announced its first emissions reduction goal on Tuesday, promising to recognize the urgency of climate issues. NATO chief Jens Stoltenberg pledged the military alliance would reach net zero emissions by 2050 and reduce them by around half in 8 years, CNBC wrote.
If we fail to preserve peace, we also fail to fight climate change. At the same time, we also have a responsibility to reduce emissions.
The biggest armed forces in the world emit more greenhouse gases than many countries taken together. According to studies by Scientists for Global Responsibility (SGR), the industries that provide the world's militaries with equipment and the militaries themselves are responsible for more than 5% of all global emissions.
Exempt from the norms
Although this data is not new, military organizations have largely been exempted from environmental norms. Lancaster University lecturer Ben Neimark told CNBC in a phone call:
It's an empty pledge. I would actually call it — albeit encouraging that they are speaking about it — somewhat disingenuous.
The 'Strategic Concept'
NATO leaders are gathering in Madrid this week to present their vision for the West's security agenda. This is connected to the Strategic Concept, widely regarded as NATO's most important document and updated around once every ten years.
The Concept is expected to point to Russia as the "most significant and direct threat" to security in modern times. Russia isn't the only risk, though. According to the document, published in full on nato.int:
We will address China for the first time, and the challenges that Beijing poses to our security, interests, and values.
Early this week, NATO announced plans to hike its high-readiness force count to over 300,000. This move was described as the most prominent defense 'overhaul' since the days of the Cold War.
NATO develops methods to measure emissions
Stoltenberg, who used to be a UN envoy on climate change, informed that NATO had created its first methodology to measure its gas emissions, both military and civilian. He added:
It sets out what to count and how to count it. And it will be made available to all Allies to help them reduce their own military emissions. This is vital because only what gets measured can get cut.
Energy shift
According to Stoltenberg, climate change has had an extreme impact on the environment, in which NATO troops operate. He pointed to hurricanes disabling airfields, rising sea levels that put naval bases at risk, and extreme heat during its Iraq training mission.
What can militaries do?
Stuart Parkinson, SGR executive director, recommended militaries take the following measures to reduce emissions:
[Measures] include energy efficiency improvements at military bases, the installation of solar and wind energy generation and switching some vehicles to renewable energy sources.