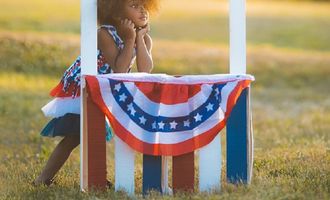 How is Inflation Changing Independence Day?

Daniela Kirova
Independence Day tradition involves grilling, getting together with family and friends, and often traveling – all things that the inflation has made challenging, CNBC wrote, citing a report recently published by market research firm Numerator.
With the prices of soda, chips, burgers, and other foods and drinks increasing, Americans will have to spend more this year for what they got last year.
Consumer price index up 8.6% in May
Propelled by soaring prices across the board, the consumer price index rose 8.6% in May year-on-year (y/y). The index is a key inflation indicator. In the last month alone, food prices increased by 1.2%, taking the total y/y gain to 10.1%.
Bread and meat aren't the only products that are getting more expensive. Inflation has led companies like Pepsi and Coca-Cola to increase the prices of packaged goods and beverages. They are also selling smaller packages for the same amount, a process known as "shrinkflation". According to the report, the overall price of a cookout for a party of ten people has grown by 11%.
Fireworks up 35%, propane 26% y/y
The prices of products typically associated with the July Fourth weekend have also increased. Fireworks are up by more than a third compared to this time last year. Propane fuel, which is required to operate gas grills, has added more than a quarter to its value y/y, an analysis by TheBalance.com shows.
Shorter trips due to higher fuel prices
Gas prices are at a record high. In May, fuel oil rose by just under 17% according to the US Bureau of Labor Statistics. This is an increase of over 106% y/y. Apparently, this hasn't been enough to deter Americans – 55% will travel for the holiday regardless, data from a report by The Vacationer showed. This is up 8% y/y.
Still, 27% of consumers said they will make shorter trips because of rising gas costs. Two out of five said they would buy less than they have in previous years.