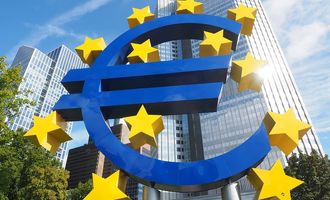 European Markets Looking to Cement Gains

Daniela Kirova
On Tuesday, European stock markets are expected to open higher as global markets try to sustain gains after a harsh week for stocks, CNBC wrote. Data from IG show potential growth for all the major indexes, including the UK's FTSE, French CAC 40, German DAX 90, and Italy's MIB 170.
They are seen opening 26 points higher at 7,266, up 31 points at 5,990, 90 points higher at 12,885, and up 170 points at 21,380, respectively.
Indexes closed higher on Monday
As European indexes closed higher on July 4, the anticipation of a positive open builds on solid momentum. This is despite the fact that global markets were quieter on Monday, considering the Independence Day holiday in the United States.
US stock futures rise
US stock futures rose early this morning. The US Federal Reserve is expected to release the minutes from its most recent Federal Open Market Committee meeting tomorrow.
Job growth likely slowed in the US in June
Among the important US data releases this week is that of June job growth, expected on Friday. Dow Jones predicts job growth decelerated in June. 390,000 nonfarm payrolls were added in May and they're expected to have dropped to 250,000 in June. Economics anticipate the unemployment rate to remain fixed at 3.6%.
Asia-Pacific markets are gaining
It's likely that shares on Asia-Pacific markets traded higher overnight. The Reserve Bank of Australia's latest rate decision has investors holding their breath.
European central bank action's role
European market sentiment this week is also contingent upon central bank activities. Today, the Bank of England is expected to publish its most recent Financial Stability Report, which comes out twice a year. On Thursday, the European Central Bank will publish a report on its latest monetary policy discussion.
The last data releases expected include French industrial production figures for May and June purchasing managers' final index data for the eurozone. Retailer Marks and Spencer's annual general meeting is taking place today.