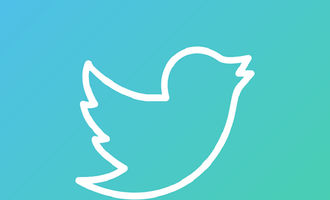 Twitter Shares Lose 7%, Musk to Renegotiate Deal?

Daniela Kirova
Twitter shares lost 7% in US premarket trade after Elon Musk announced he would terminate his $44 billion takeover of the company. Tesla shares also dropped, albeit by far less. Twitter's loss implies a decline in the company's market value of almost $2 billion compared to Friday's closing price, CNBC wrote.
Musk: Twitter was lying
On Friday, Musk's lawyer told Twitter's board the world's richest man didn't want to go through with the deal. Musk has had problems with the number of bots and fake accounts on the popular social medium and has accused the company of lying about how much of its use is authentic.
Twitter retaliates
According to the medium, Musk has all the information he needs to evaluate its claim that spam accounts are just 5% of all accounts. Twitter has given him access to a real-time, unfiltered tweet stream, also known as the "firehose."
Twitter board chair Bret Taylor announced the company would sue Musk in the Delaware Court of Chancery to make him go through with the deal. Today, Musk responded with a meme, as is his typical style. It featured images of the hectobillionaire laughing alongside statements of how Twitter is attempting to force him to buy. Twitter declined to comment on the meme.
Protracted legal battle in the works
Musk and Twitter will probably find themselves in a protracted court battle, attorneys find. Musk might also have to pay a $1 billion breakup fine for making the deal fall through.
Musk has more than 100 million followers, making him one of Twitter's most popular users. He uses it for a lot of things, including corporate communications for his different companies. Most recently, he's been using Twitter to bash Twitter.
Will he try to renegotiate?
According to Richard Windsor, the founder of Radio Free Mobile, a research firm, Musk exited from the deal because he passionately wanted to renegotiate the price per share of $54.20, which he agreed to pay for Twitter. By Friday last week, the shares had lost more than a third of the value Musk agreed to pay for them. Windsor told CNBC:
There is still a disconnect between the fundamentals and the share price. If you look at some of where the technology sector has gone over the last couple of months, you could put Twitter's valuation somewhere between $13 [billion] to $15 billion which is around about roughly 50% below even where the share price is today.