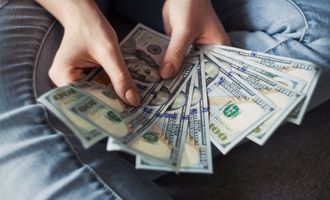 Euro Drops After Reaching Parity with USD

Daniela Kirova
On Tuesday, the euro reversed earlier losses, which saw it approach parity with the US dollar, CNBC wrote. It was changing hands for around $1.004 during early afternoon trading in London. Earlier, it dropped to $1.0001 as the economic problems and energy supply crisis in the euro zone continue exerting pressure on the currency.
Russia threatens more gas cuts, suspends delivers via Nord Stream
Russia threatened to reduce gas supply to Germany further, exacerbating fears of a recession and energy supply uncertainty. Gas deliveries via the Nord Stream 1 pipeline were suspended on Monday for yearly summer maintenance.
This is the biggest pipeline in Europe that transports gas. More specifically, it carries approx. 55 billion cubic meters of gas from Russia to Germany via the Baltic Sea every year.
Permanent supply cut?
The suspension, which will continue 10 days, drove fears of a permanent supply cut, potentially causing a gas crisis and derailing the continent's winter supply preparation.
ECB under fire
Jeremy Stretch, a finance expert at CIBC Capital Market, told CNBC's "Street Signs Europe" in an interview today:
It is a key and obvious psychological level which is very much under threat here. You could argue that the ECB has been rather late to the party both in terms of ending their bond purchases but also considering monetary policy tightening.
He added the prospect of the euro declining even further reflected burgeoning recession fears throughout the euro zone. This has also called into question whether the European Central Bank will be capable of tightening monetary policy assertively enough to bring record-high inflation under control without worsening economic pain.
Stretch said medium-term inflation expectations were approximating the ECB's target threshold even though the central bank "clearly missed a trick" at its last session. He pointed out:
That is one sign that…inflation expectations are not necessarily becoming materially de-anchored, but the need to act and to act expeditiously is clear from an ECB policy signaling perspective.
Optimism for the future
According to Morgan Stanley equity strategist Graham Secker, the euro's weakness could support European companies in advance of the upcoming second-quarter earnings season. He told CNBC:
Twelve months ago, the euro was above $1.20 and now we are obviously very close to parity so there is a pretty significant tailwind to earnings currently, but I view that as a positive offset against some of the other negative factors that are brewing.