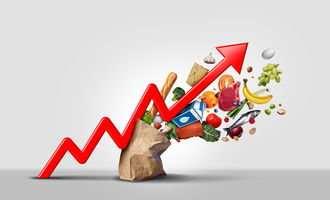 Financier: Inflation is Millennials' Fault

Daniela Kirova
Sky-high inflation is triggering recession fears and putting markets on edge. This week, the consumer price index showed a 9.1% increase in June year-on-year, leading Janet Yellen to comment that inflation in the U.S. is "unacceptably high," CNBC wrote.
The causes
High energy and commodity prices caused by the war in Ukraine and supply shortages are behind the rise. In addition, the US government spent record amounts on economic stimulus packages during the Covid-19 pandemic. Supply chain issues and labor shortages met higher demand.
There is another factor according to Smead Capital CIO Bill Smead: millennials. He commented to CNBC's "Squawk Box Europe" on Thursday:
What everyone is not including in the conversation is what really causes inflation, which is too many people with too much money chasing too few goods.
He failed to mention high energy prices due to supply issues and geopolitical events. Moreover, the Federal Reserve has never printed so much money as during the period since the start of the pandemic. 
Millennials beg to differ
Quite a few millennials would not agree they are buying assets and have a lot of money. Almost two-thirds of millennials are postponing homebuying due to home costs or student debt according to several surveys taken in the last two years. The generation also has the most rapidly growing debt.
Last month, an CNBC survey found members of this generation were "three times more likely to be cutting back on big purchases compared with their baby boomer counterparts."
Still the biggest homebuyer group
While real estate market pressure caused by high competition and inventory shortage is keeping many potential buyers in this generation away, they are still the biggest homebuyer group. They are also the biggest US generation by population.
Its oldest members, currently aged 35-42, comprise a quarter of all real estate buyers. 36 was the median age. Generation X was the next-largest group with 22% and a median age of 49.
Younger people are getting left out
These numbers leave many young people out. In 2020, almost a fifth of all millennials told rental listing site Apartment List they would always pay rent. This rate was below 11% in 2018.
Is inflation really transitory?
Fed officials argued rising inflation was transitory in 2021 as the US central bank kept interest rates low and flooded the market with liquidity over the last two years. However, Treasury Secretary Janet Yellen told CNN in May this year:
I think I was wrong then about the path that inflation would take. There have been unanticipated and large shocks that have boosted energy and food prices, and supply bottlenecks that have affected our economy badly that I … at the time, didn't fully understand.