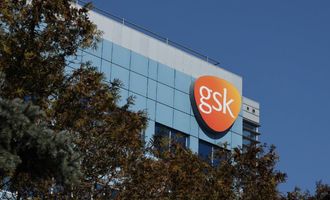 GSK Spins Off Haleon in Europe's Biggest Exchange Listing

Daniela Kirova
On Monday, July 18, British pharmaceuticals company GSK spun off its consumer health business in what is Europe's most prominent listing in more than a decade, CNBC reported.
Haleon, the new company, has become the biggest standalone consumer health business in the world. It's home to leading brands like Advil painkillers, Sensodyne toothpaste, and more. Haleon shares start trading on London Stock Exchange under the ticker "HLN" on Monday.
GSK renamed to New GSK
GSK will change its name to New GSK. The new entity will focus only on prescription drugs and vaccines. Successful recent clinical trials have buoyed the new business, which includes RSV, a potentially transformative vaccine.
The new consumer health company also gave a cash boost. After the split is finished, GSK shareholders will get one Haleon share each per GSK share owned.
The effect on GSK shares
As GSK shares will trade without the value of the consumer healthcare spinoff today, their price is expected to decline. After trading closes, the GSK share price will consolidate, going back to its previous levels.
According to GSK, this will make sure the share price and the company's earnings per share can be confirmed with past periods. The company added that the ratio for the GSK share consolidation will be determined by fluctuations in the price and volume of the shares during today's trading.