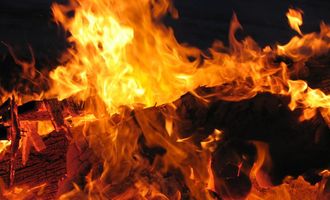 UK Faces Pivotal Summer With Soaring Cost of Living

Daniela Kirova
The UK faces a pivotal summer amid an economic crisis, political upheaval, and the prospect of mass industrial action, CNBC wrote. Inflation peaked at 9.4% annually in June, a four-decade high. Salaries are failing to keep up. Real wages are plummeting and workers are becoming more disgruntled across industries.
Inflation to reach 11% in 2022
On Tuesday, the Office for National Statistics reported a total pay increase of just 1.5% in the public sector and 7.2% in the private sector in the March, April, and May, coming to an average of 6.2%.
The corresponding decline in actual wages was 3.7% after adjusting for inflation, but excluding bonuses. This is the most dramatic annual drop in 21 years. According to predictions by the Bank of England, inflation will reach 11% before the end of the year.
Firefighters under siege
Temperatures peaked on Wednesday and London's fire department had its busiest day since WWII. The Fire Brigades Union commented that although firefighters were at the forefront of the climate emergency, the government was constantly reducing their resources. Demands of the job are growing at the same time. Matt Wrack, FBU General Secretary, said the government had cut 11,500 firefighter jobs since 2010.
The paradox
Laith Khalaf, head of investment analysis at AJ Bell, said:
Job vacancies stand at almost 1.3 million, slightly greater than the number of unemployed people. That means if everyone seeking a job could be matched up with a vacancy, ignoring their location and skills, there would still be a shortfall.
A few weeks ago, the UK was ground to a halt when rail workers went on strike over wages, jobs, and working conditions. On July 27, members of the Rail, Maritime and Transport Union will terminate activity for 24 hours.
Royal Mail backs industrial action
On Tuesday, more than 110,000 Royal Mail staff voted to go on strike over pay. They are all members of the Communication Workers Union. Just below 98% voted to back industrial action.
Further increase of energy price cap expected
Ofgem, the UK energy regulator, increased its price cap by 54% in April to balance rising wholesale prices. Another increase is expected in October, which could push inflation far above its current levels, hence the prediction of 11%.
"A tale of two economies"
Glassdoor economist Lauren Thomas said the country's dropping real wages and red-hot labor market indicated "a tale of two economies." The number of job vacancies and salaried employees keep rising and remain at a historic peak, especially in healthcare and other face-to-face industries. At the same time, overall vacancy growth is slowing down.