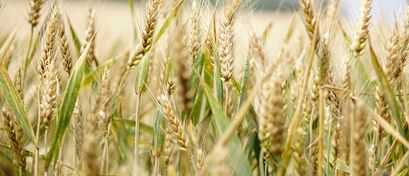 Russia Watched Closely for Adherence to Grain Export Pact

Daniela Kirova
On Friday, Ukraine and Russia signed a UN-backed agreement to resume Ukrainian grain exports through the Black Sea. The agreement was brokered by the Turkish government in the capital of Ankara and signed in Istanbul and will be implemented in the next few weeks, CNBC reported.
Cautious optimism
International observers are cautious about expressing optimism on the deal. Authorities will watch Russia closely to make sure it adheres to the agreement. Russia will most likely restart grain export in the Black Sea itself under the pact.
Russia claims Ukraine mined the waters
The Russian government claims Ukraine laid mines in the waters. The agreement is expected to allow Ukrainian ships to be guided through the mined waters. There will be a localized truce in place to keep Russia from attacking Ukrainian vessels.
Millions of tons of wheat are stuck
Millions of tons of wheat have been stuck in Ukraine. Grain exporters in Odesa and other Ukrainian port cities can't ship it because of the military conflict, raising food costs and fueling a global shortage of the product.
Ukraine is one of the biggest wheat exporters in the world. Russia has been blocking the Black Sea, where Ukraine has grain silos at key ports.
Not only is the agreement important for global food supplies, but also the first major deal between Russia and Ukraine since the former launched its unexpected attack on February 24.
Turkey can control Russia's navy?
The Dardanelles and the Bosporus are the two water routes in and out of the Black Sea. This could give Turkey control over Russia's navy's operations and more specifically movements.
Turkish officials are anticipated to inspect the shipments to prevent weapons smuggling. At the signing, Turkish Prime Minister Recep Erdogan said the agreement would help prevent global famine. He called on both sides to end the war, expressing hope that the deal would be a turning point. As per a translation, he said:
We are proud to be instrumental in an initiative that will play a major role in solving global food crisis that has been on the agenda for a long time.