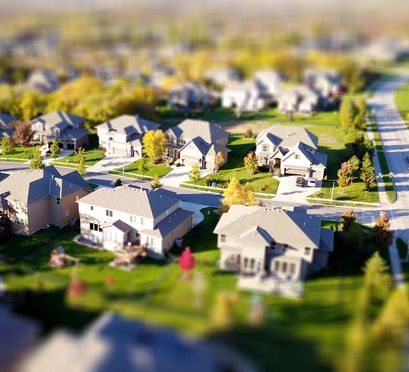 Property Market Slump Leads to Zero Growth Forecast of MSCI China

Daniela Kirova
As China's property market continues to deteriorate, Goldman Sachs cut its forecast for the MSCI China index from 4% to 0% annual growth, CNBC reported.
Goldman also adjusted its MSCI China price target from 84 to 81 over the next year. MSCI China tracks Tencent, the Industrial and Commercial Bank of China, and hundreds of other globally listed Chinese stocks.
Index lost more than 6% in July
MSCI China has fallen by more than 6% in July alone. Existing concerns about geopolitics, tech regulation, and new COVID outbreaks have exacerbated worries about China's property market.
Chinese homebuyers stopped paying their mortgages
China's property market is facing increasing pressure in the last two months as more and more homebuyers stop paying their mortgages. They are unhappy that builders are too slow to complete their properties, which they have already bought.
Efforts have been made to limit developers' high reliance on debt to finance their activity in the last few years. Investors are concerned developments like Evergrande's default will spill over to the rest of China's economy.
Housing oversupply in smaller cities
According to Henry Chin, head of research for Asia-Pacific at CBRE, the market will soon see the end of residential-led growth for China's economy. While there's some housing demand in bigger cities, it might take the market several years to compensate the oversupply in smaller Chinese cities.
Moody's data shows that real estate and related industries make up more than a quarter of China's GDP. For new housing, Goldman's property analysts adjusted their expectations from a y/y decline of a quarter to a decline of a third in the second half of the year.
State companies to outperform private property developers
Goldman's equity experts expect privately owned property developers to underperform state-owned ones. Goldman prefers sectors like semiconductors, online retail, and cars in China. It's cautious on bank stocks because of their association with real estate loans.
Ting Lu, lead Nomura economist for China, warned that the decline might be even worse than data suggested. He pointed out in a report released on Friday that the real estate sector has "deteriorated beyond even our bearish expectations," stating:
The outbreak of Omicron and lockdowns from March to May have materially worsened the situation, as lockdowns have limited Chinese households' purchasing power and reduced their appetite and ability to purchase new homes.